 Our annual Ride with RENEW bike tour highlights some of Wisconsin's leading renewable energy installations while raising $15,000 for RENEW–which will be matched by our generous supporters John and Mary Frantz. All event proceeds support RENEW Wisconsin's ongoing work to protect and defend renewable energy in Wisconsin.
On September 14, 2019, riders will travel on bicycle at a recreational pace (approximately 10 mph) to visit the innovative renewable energy facilities in Appleton, WI. We'll be starting and ending our ride at Prairie Hill State Park. Stops will include the microgrid at Bubolz Nature Preserve; solar at Evergreen Credit Union, Heckrodt Nature Preserve, and Petit & Dommershausen Law Offices; the wind turbines at Essity; geothermal at RiverHeath; and hydropower at Vulcan Street Hydro Plant. This year's event will also include an electric vehicle ride and drive as part of National Drive Electric Week!
If you would like to join this ride to bike with other RENEW Wisconsin supporters please register here! We're asking riders to fundraise $125 from friends, family, and colleagues. You'll create your online fundraising page when you register for the ride. This page can easily be shared via social media or email, making it simple for your community to support your ride.
Your ride registration includes a ride t-shirt, a light breakfast, lunch, and a free social hour beverage courtesy of Central Waters Brewing Company. You'll spend the day learning from renewable energy experts, socializing with Wisconsin's renewable energy community, and enjoying the beauty of the Fox Valley on your bicycle.
If you are interested in the renewable energy tours, but are not able to bike, please email Jodi.  There will be a limited number of registrations for those wanting to follow the riders in an electric vehicle. If you would be interested in volunteering on ride day, contact Jodi.
Tour stops for our 2019 Ride with RENEW are still being finalized. Here are some renewable energy sites on our list. If you are interested in sponsoring one of these tour stops, email Jodi. 
REGISTRATION AND LIGHT BREAKFAST
Gordon Bubolz Nature Preserve
The Gordon Bubolz Nature Preserve is a 700 acre facility used for recreation, conservation, and education. In July 2018, the nature preserve unveiled its new clean energy microgrid composed of solar panels, battery system, and software system.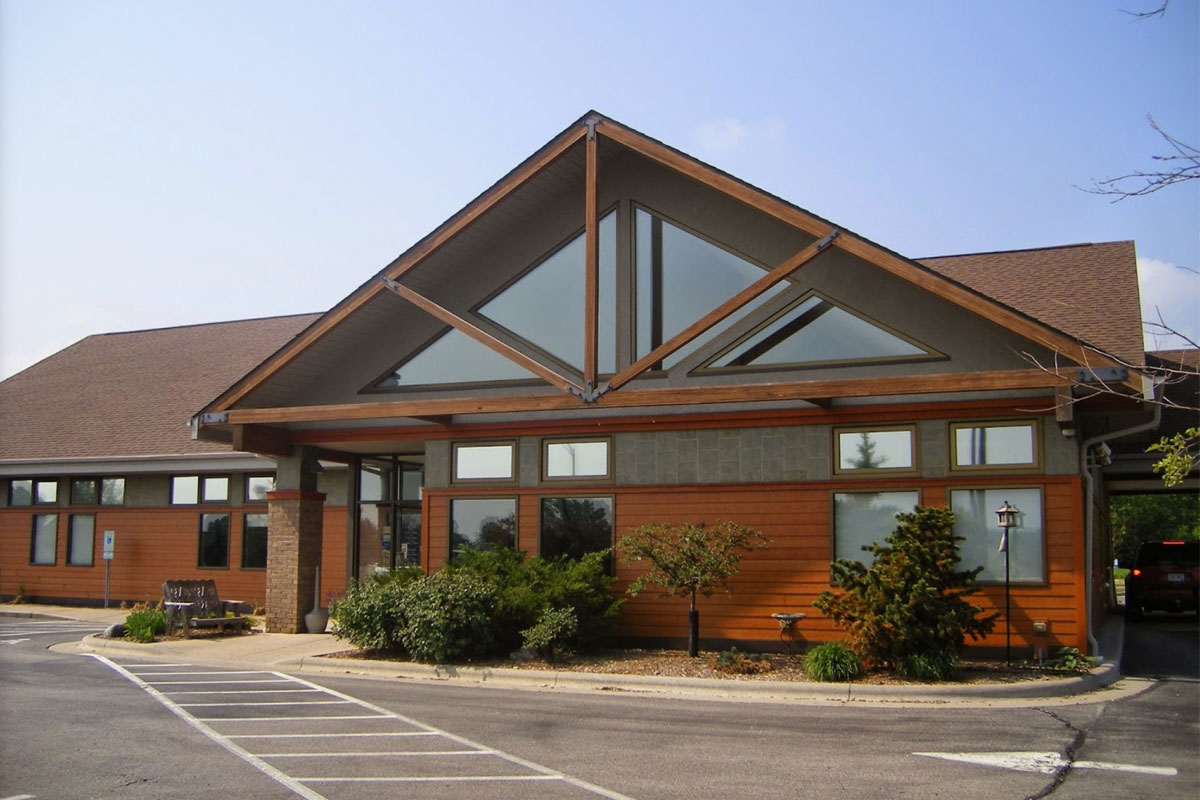 Evergreen Credit Union
With a mission to be the most environmentally responsible credit union in the nation, Evergreen Credit Union installed a solar array at their Appleton facility. The solar array produces enough electricity to satisfy 85% of the credit union's annual electricity demand.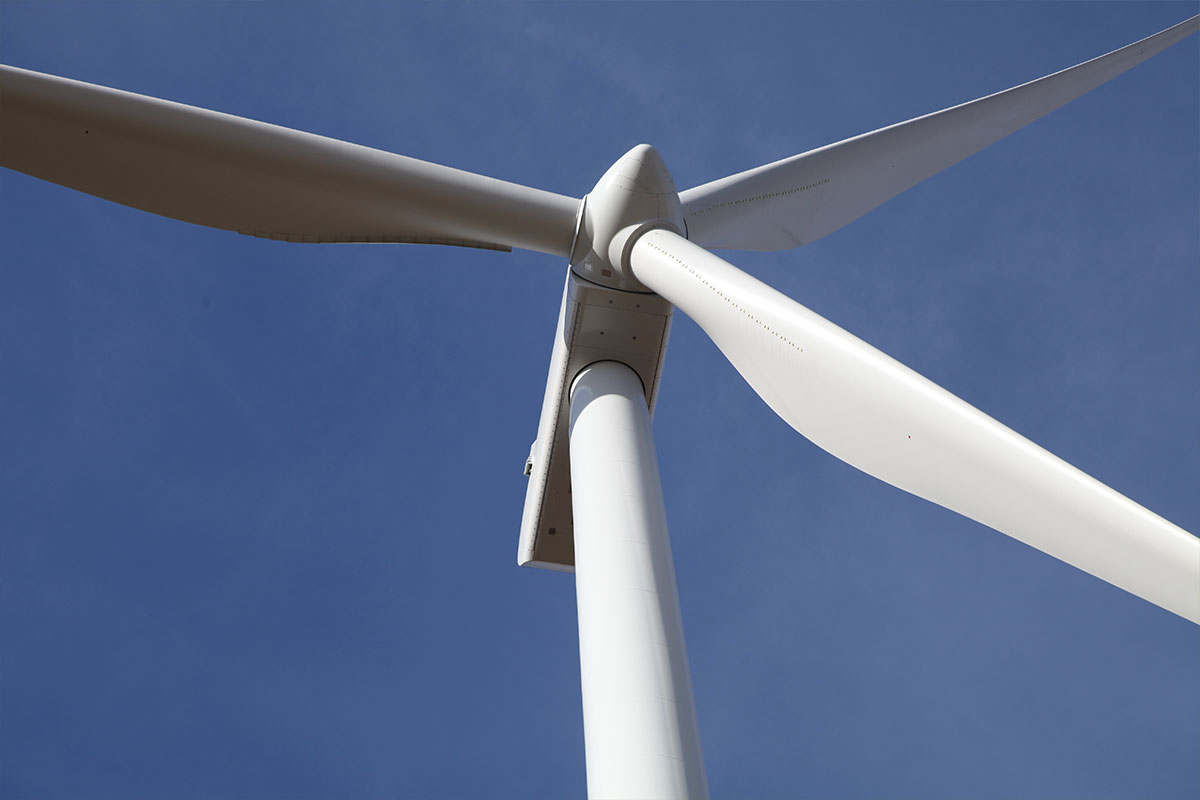 Essity Wind Turbines
Essity is a global company that manufactures hygiene and health products. In 2007, Essity installed a 20 kW solar PV system, and in 2010, Essity installed four wind turbines that generate 80 kW of energy.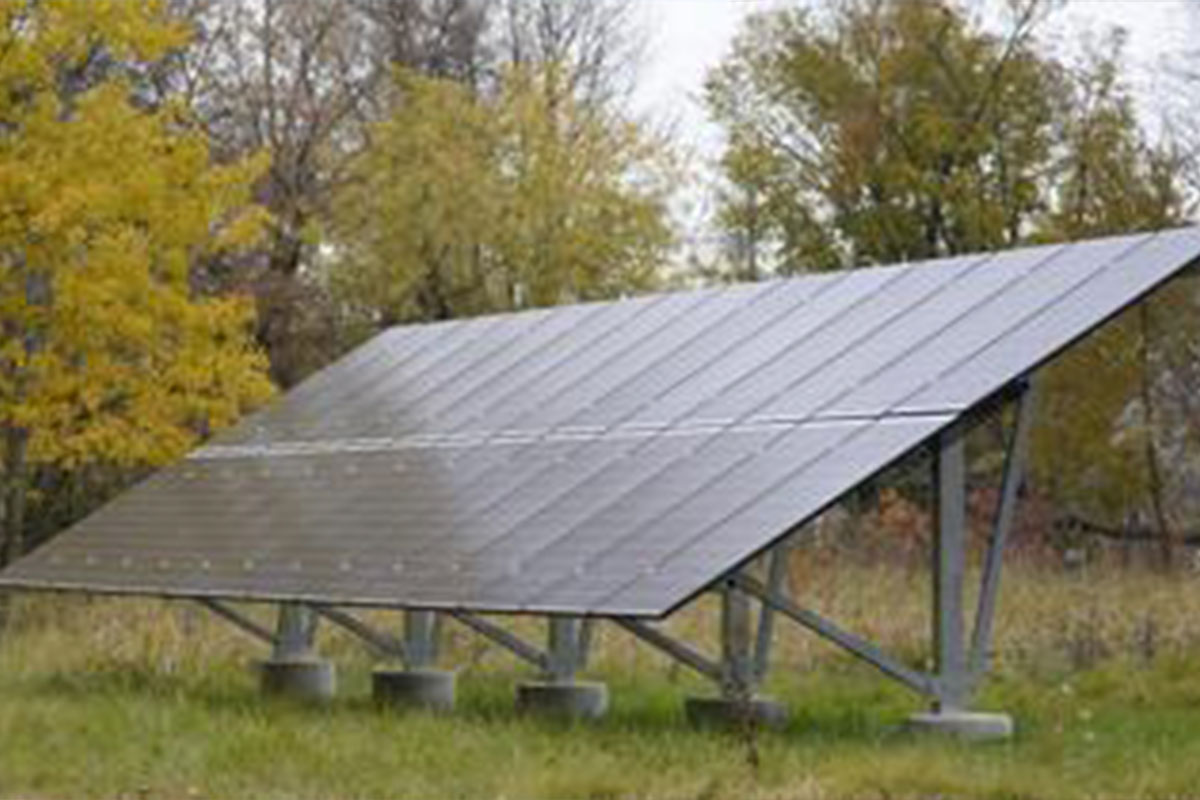 Heckrodt Nature Preserve
Heckrodt Wetland Reserve, a Solar for Good grant recipient, is a 76-acre urban nature reserve. In 2018, Heckrodt installed a 19.6 kilowatt solar panel system to offset 5,000 pounds of CO2 emissions.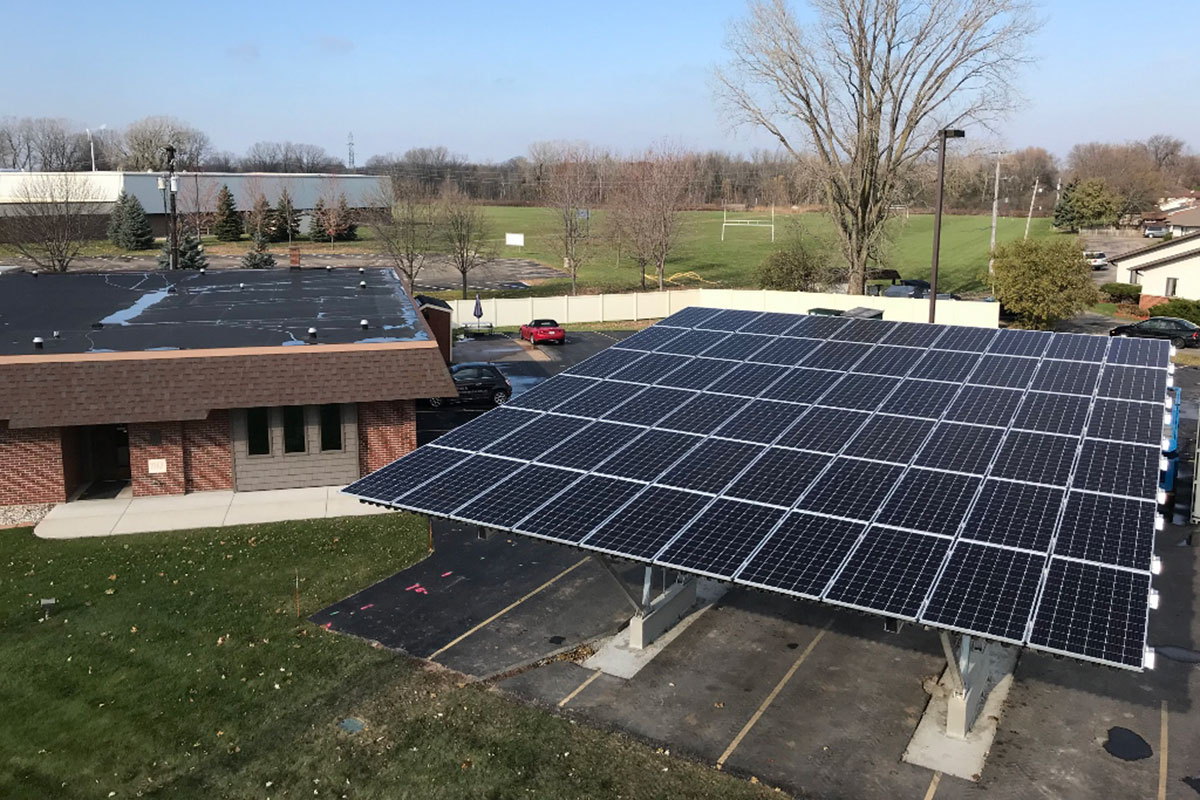 Petit & Dommershausen, SC
Law Offices
The Petit & Dommershausen Law Offices have embraced solar energy at their Menasha and Oshkosh locations. After installing a 20.7 kW solar carport array at their Menasha location in the fall of 2017, Petit & Dommershausen is offsetting approximately 81% of their Menasha office's annual electricity usage. Learn more at pdlawoffice.com.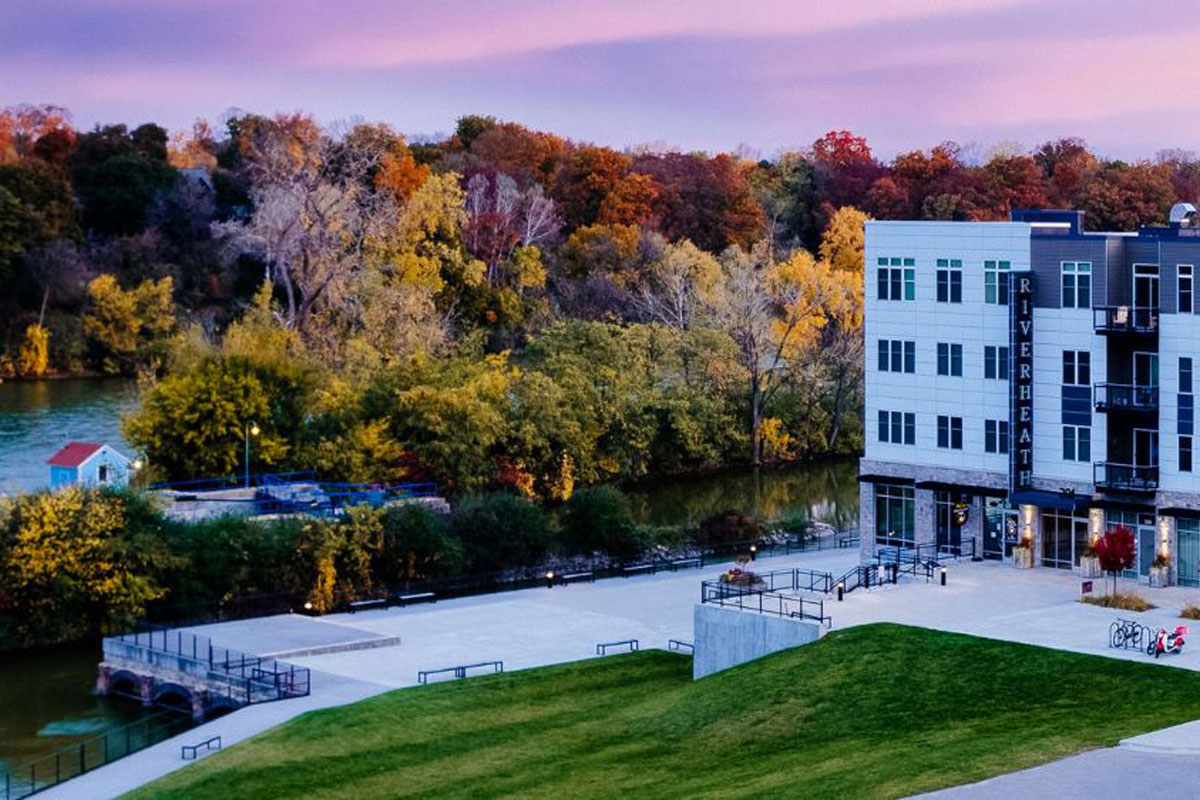 RiverHeath
RiverHeath Community is a vibrant apartment and retail area that was redeveloped from an urban brownfield site on the Fox River.  The Evergreen and Prairie Buildings utilize an innovative river based geothermal heating and cooling system that minimizes the site's energy use and carbon intensity while reducing first costs compared to a conventional ground source geothermal system.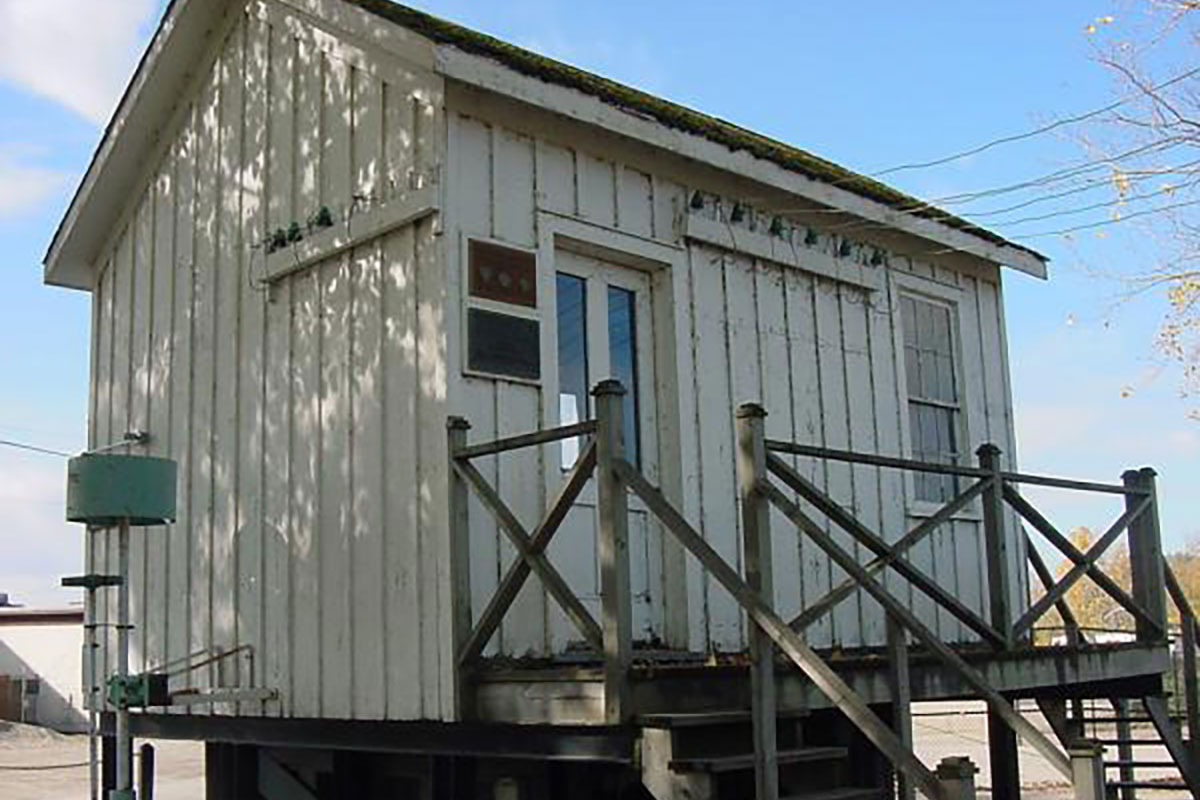 Vulcan Street Plant
The Vulcan Street Hydroelectric Central Station, the world's first Edison hydroelectric central station, began operation in 1882 in Appleton. The output of the original generator was about 12.5 kilowatts. In 1891, the plant burned down, and a replica of the plant was later built on South Oneida Street.
SPECIAL TOUR STOP FOR NON-BIKERS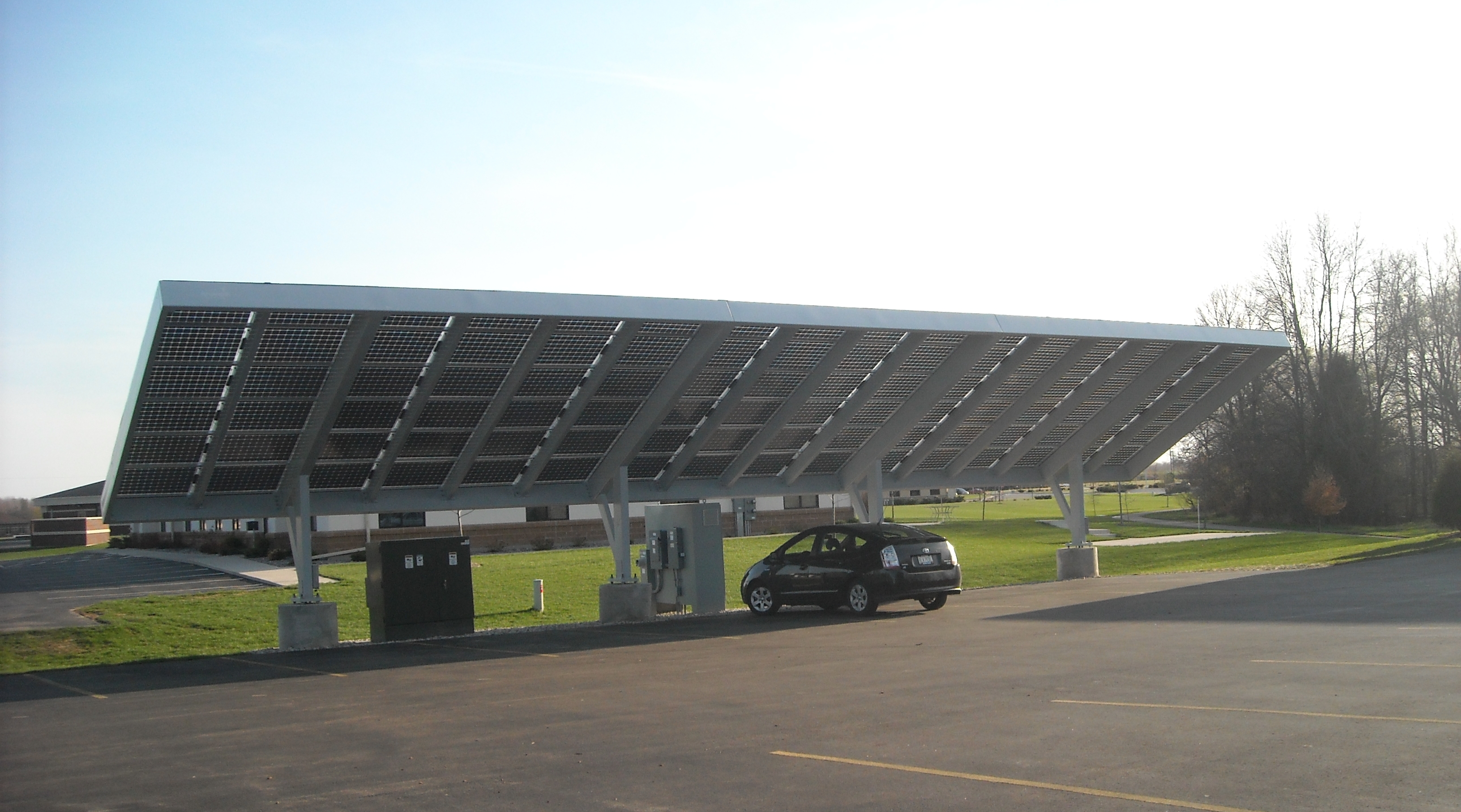 * This add-on tour stop will be available to those who are driving the route. The cycling group will not make this stop.
Oarsman Capital Solar Canopy
This 20kW Bi-Facial Solar Cantilevered Parking Canopy is in its 10th year of operation at Oarsman Capital on Lightning Drive in Appleton. This uniquely beautiful system benefits from added generation from reflection below when snow covers the lot and when white or other light colored vehicles park beneath it.  The cantilevered design was specifically implemented to provide open and clear access to all parking spaces.
SOCIAL HOUR
4:00 PM – 5:00 PM
Enjoy a free beer with your fellow riders courtesy of Central Waters Brewery.
PRAIRIE HILL PARK
2901 N Abendroth Street
Appleton, WI 54914
2019 Ride with RENEW Sponsors