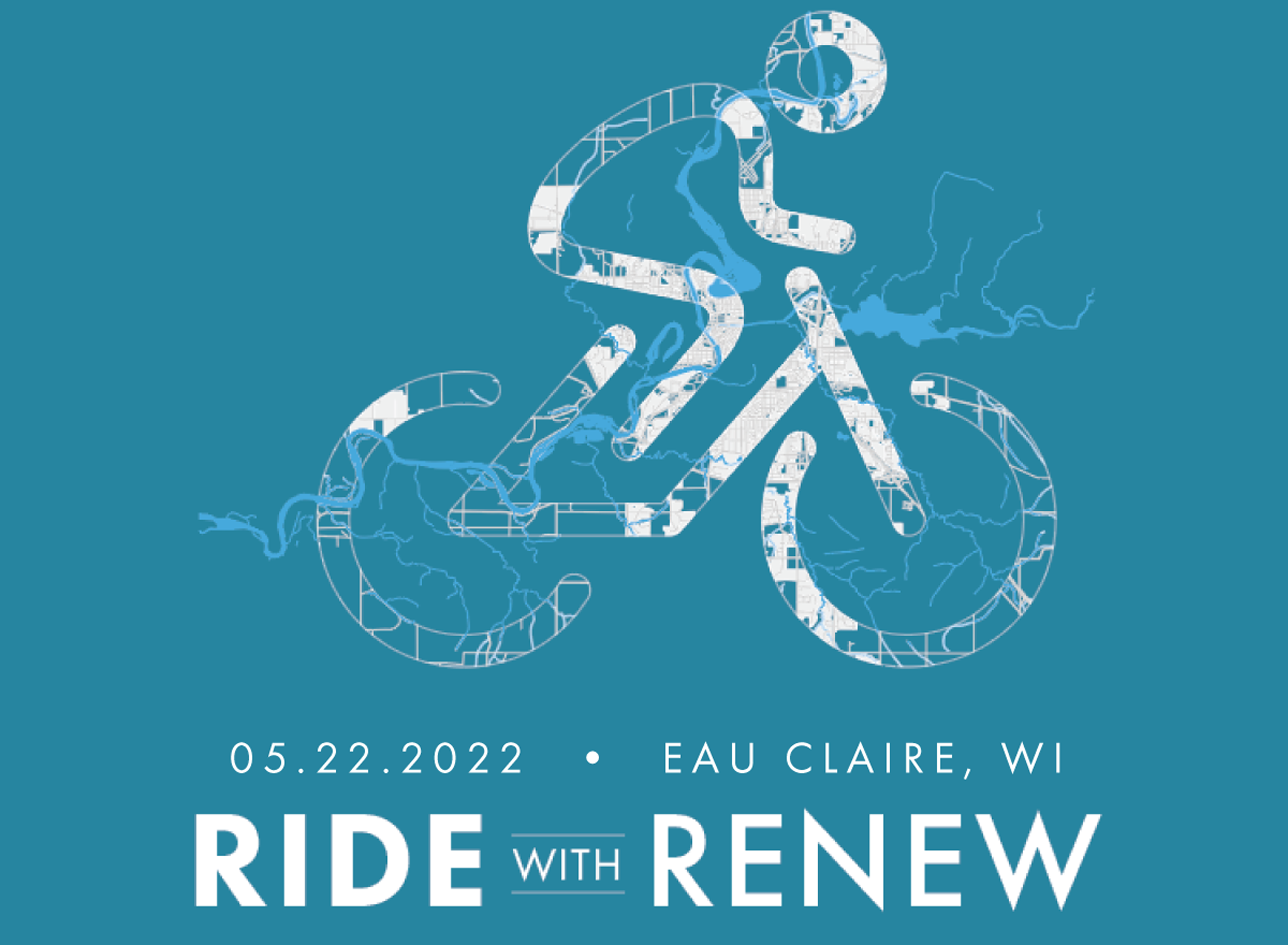 Our annual Ride with RENEW bike tour, presented by Xcel Energy, will highlight some of Wisconsin's leading renewable energy installations. All event proceeds support RENEW Wisconsin's ongoing work to protect and defend renewable energy in Wisconsin.
On Sunday, May 22, 2022, riders will travel by bicycle at a recreational pace (approximately 10 mph) to visit the innovative renewable energy facilities in Eau Claire, WI. Registration will open at 8 AM at Carson Park. We will start our ride at 9 AM and return to Carson Park for lunch around 1 PM. Stops will include the Xcel Energy Solar Garden, Solar Forma, and the Chippewa Valley Technical College. 
Ride registration includes a ride t-shirt, lunch, and snacks. Our riders will spend the morning learning from renewable energy experts, socializing with Wisconsin's renewable energy community, and enjoying the beauty of Eau Claire. 
We're asking riders to fundraise $100 from friends, family, and colleagues. Your registration fee counts towards your fundraising goals! However, fundraising is not mandatory. You'll create your online fundraising page when you register for the ride. This page can easily be shared via social media or email, making it simple for your community to support your ride. 
REGISTRATION STEPS
1.  Select a Registration Level
2.  Enter Registration Details • This is where you'll enter your contact information, indicate your team affiliation (if any), list dietary restrictions for breakfast and lunch, and select your t-shirt size. 
3.  Create Your Fundraising Page • This step creates your personal fundraising page that you can share with your friends and family. You can personalize your fundraising page later. At this stage, you just need to name your page, specify your goals, and create login information. 
After you've completed the above steps, you can view a summary of your registration details, edit if necessary, and submit it to complete your ride registration. If you have any trouble with registration, please email Kristin. 
Registration fees are non-refundable unless the event is canceled by RENEW Wisconsin. 
HIGHLIGHTS FROM OUR 2021 RIDE IN FITCHBURG, WI. 
2022 Ride with RENEW Sponsors