Twenty-nine percent of Wisconsin's greenhouse gas emissions come from transportation. Forty-three percent of Wisconsin's energy expenditures come from transportation. This represents a huge opportunity to electrify transportation so we can power Wisconsin cars with renewable energy instead of fossil fuels. Electric vehicles allow Wisconsin drivers to drive on renewable energy!
Benefits of Electric Vehicles
Replace gasoline with home grown, clean energy
Safer, quieter, and more fun to drive!
Instead of gasoline, electric vehicles use batteries to provide the energy to propel the vehicle. The battery is charged using electricity from the grid. Even in Wisconsin, with coal and other fossil fuel electricity generation, driving electric produces less pollution than a gasoline car.
Our Work to Advance Electric Vehicles
Use Volkswagen Funding to Support Infrastructure
In 2016, a federal court approved a settlement with Volkswagen (VW) requiring the car company to spend upwards of $15 billion to reduce environmental air pollutants from transportation in the U.S. We want to see VW funding spent on electric vehicle infrastructure right here in Wisconsin.
Awareness
With momentum building, from hundreds of new models hitting the market soon and the Volkswagen Settlement providing an opportunity for public infrastructure, there's no reason to get a fright over driving electric.
EVs for Good
RENEW Wisconsin's EVs for Good initiative fosters the expansion of electric vehicles among mission-based nonprofits in Wisconsin. RENEW supports transitioning our state's vehicles away from fossil fuels and onto clean, renewable electricity sources.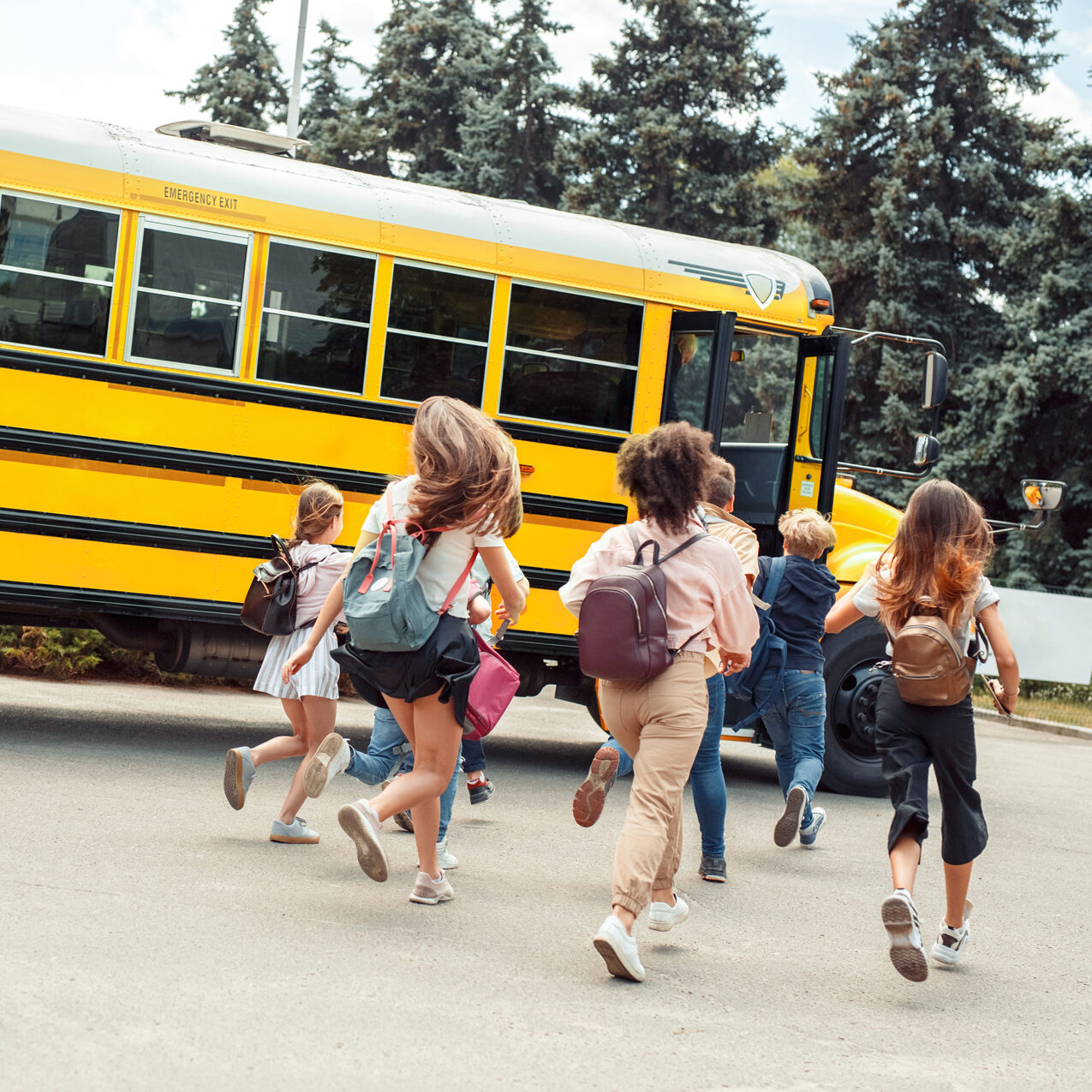 Federal Programs to Support Electric School Buses
The Infrastructure Investment and Jobs Act (IIJA), also known as the Bipartisan Infrastructure Law (BIL), was signed last November 2021. It provides $5 billion to replace existing school buses with clean and zero-emission (ZE) school buses. 
Case Study
Bounce
Milwaukee, WI
Two All-Electric Nissan Leafs powered by a 35.4 kW system!
Having worked as a delivery driver myself for some time previously, it was important to me that we provide our own vehicles, insurance, and maintenance to our vehicles, so that our drivers [who make more than minimum wage] could keep as much of their paycheck as possible. Having electric vehicles helps with all of that! 

– Ryan Clancy, Owner
Case Study
City of Madison
Madison, WI
3 electric Chevy Bolts & 20 more on the way!
With assistance from a grant award from the Wisconsin State Office of Energy Innovation and MG&E, the City of Madison is purchasing 20 electric vehicles in 2019 and 2020. We are also investigating the purchase of an electric van and electric forklift for 2019, which should get us to 27 total EVs by 2020.  This would be the largest EV fleet in Wisconsin- but we are encouraging all other fleets around the state to compete against us!

– Mahanth Joishy, Fleet Superintendent