RENEW is dedicated to increasing access to the benefits of renewable energy for everyone in the Badger State. To accelerate the clean energy transition, we are focusing on the following key policy priorities:
Affirming the legality of third-party financing
Third-party financing is a solution to the barrier of upfront costs associated with renewable energy projects and makes 'going solar' an accessible option for low to middle-income homeowners, churches, government agencies, and nonprofits. Legal clarity on third-party financing is essential to expand access to clean energy. Learn more at wisolarcoalition.com.
Implementing fair and clear distributed generation policies
Breweries, farms, manufacturers, solar companies, families, congregations, and others produce clean energy that benefits the electric grid. RENEW is working to ensure that electricity is valued fairly by advocating for improvements on net metering, parallel generation rates, and interconnection rules. If we get these policies right, Wisconsin can reach its clean energy potential.
Expanding Community Solar
Community solar is a simple solution that enables residential, commercial, and large energy customers to shift to renewables and reduce energy bills. Presently, 21 states have policies supporting community solar, but Wisconsin lacks a similar framework. Learn more at wisolarcoalition.com.
Building A Roadmap for Wisconsin's Zero Carbon Future
RENEW is partnering with Clean Wisconsin and GridLab to conduct a zero-carbon grid study for the PSC's consideration.
Our analysis will help answer the following questions:
What is the right mix of renewable resources in-state and out-of-state?
What is a reasonable balance between utility-scale and distributed solar resources?
How much transmission capacity is needed to achieve a zero-carbon future?
What will be the health, jobs, and economic impacts as we make this clean grid transition?
Learn more about Wisconsin's Clean Energy Plan HERE.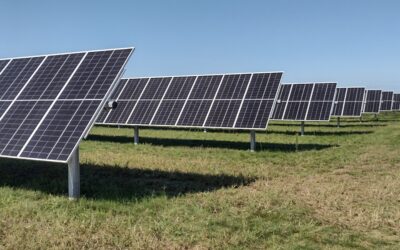 If approved, Silver Maple is expected to begin producing clean power by the end of 2025. As designed, Silver Maple would supply homegrown, affordable, emission-free electricity to power the equivalent of approximately 35,000 homes.
read more
RENEW's legisltive focus includes clean energy financing, electric vehicles, community solar, third-party financing, net metering and energy storage.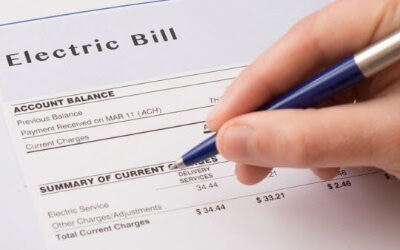 RENEW has assembled a team of experts to develop a comprehensive framework of Distributed Generation (DG) buyback rates as a counter-proposal to utility applications. DG buyback rates determine payments for ALL non-utility-owned electricity generation at the...
read more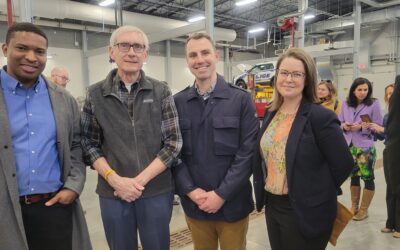 Today, Governor Tony Evers introduced Wisconsin's first-ever Clean Energy Plan. The plan was developed with input from hundreds of stakeholders and provides a pathway for Wisconsin to build a robust clean energy workforce, save billions of dollars, and become more...
read more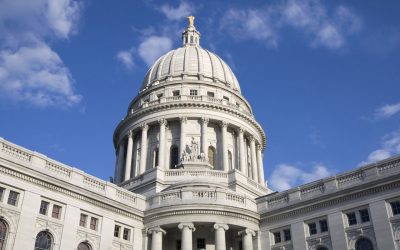 The 2021-22 legislative session in Wisconsin is now over. It was a busy session for clean energy initiatives with legislation introduced to allow more community solar, clarify the rules for leasing solar equipment, and update the regulations for electric vehicle (EV)...
read more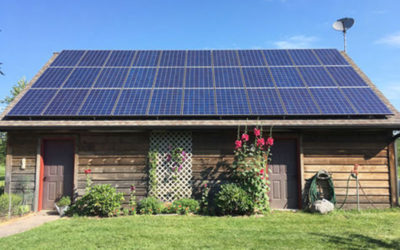 Net metering is a billing policy that enables customers who generate electricity from solar energy to receive a bill credit for the excess energy they add to the grid. This arrangement allows residential and business customers to generate their own electricity, reduce...
read more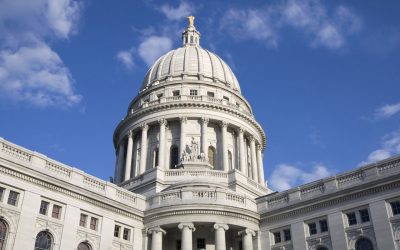 Yesterday, in a unanimous vote of 31-0 (2 not voting), the State Senate voted against concurrence in the Assembly amended version of the EV charging bill, SB 573. The bill aimed to define who can provide EV charging services, how customers will pay for it, and the...
read more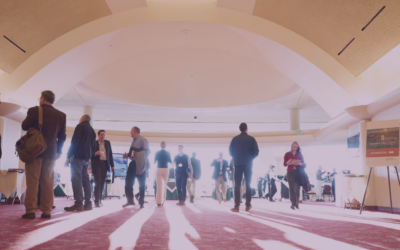 On Thursday, January 26th, RENEW held our 12th annual Renewable Energy Summit. Attendees from across Wisconsin, the Midwest, and even around the globe gathered to learn more about the clean energy transition taking place in our state. With over...
read more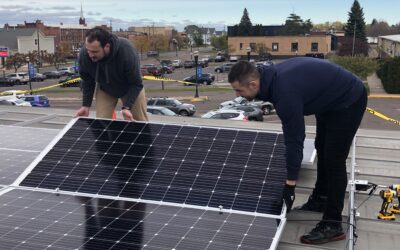 MADISON, WI - The Solar for Good grant program has awarded over $120,000 in grants and solar panel donations to Wisconsin nonprofit organizations. Thirteen nonprofits will install approximately 460 kilowatts of solar electricity, leading to more than $1.2 million in...
read more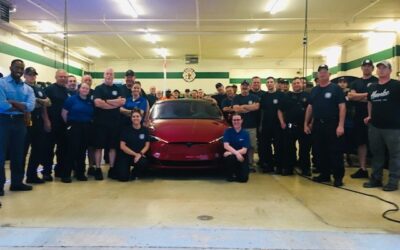 RENEW Wisconsin awarded an EVs for Good grant of $5,000 to EVsafe to support first responder training in accidents involving electric vehicles (EV) and other electric infrastructure-related emergencies.  EVsafe is a Wisconsin-based nonprofit supporting our nation's...
read more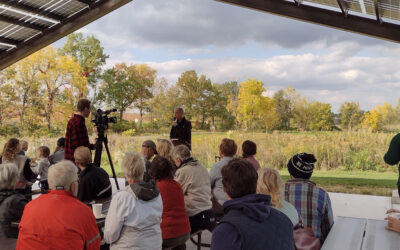 On Thursday, October 6th, County Executive Joe Parisi joined the Office of Energy and Climate Change (OECC) to recognize local entities leading on climate action through Dane County's Climate Champions program. The aim is to celebrate local leadership in fulfilling...
read more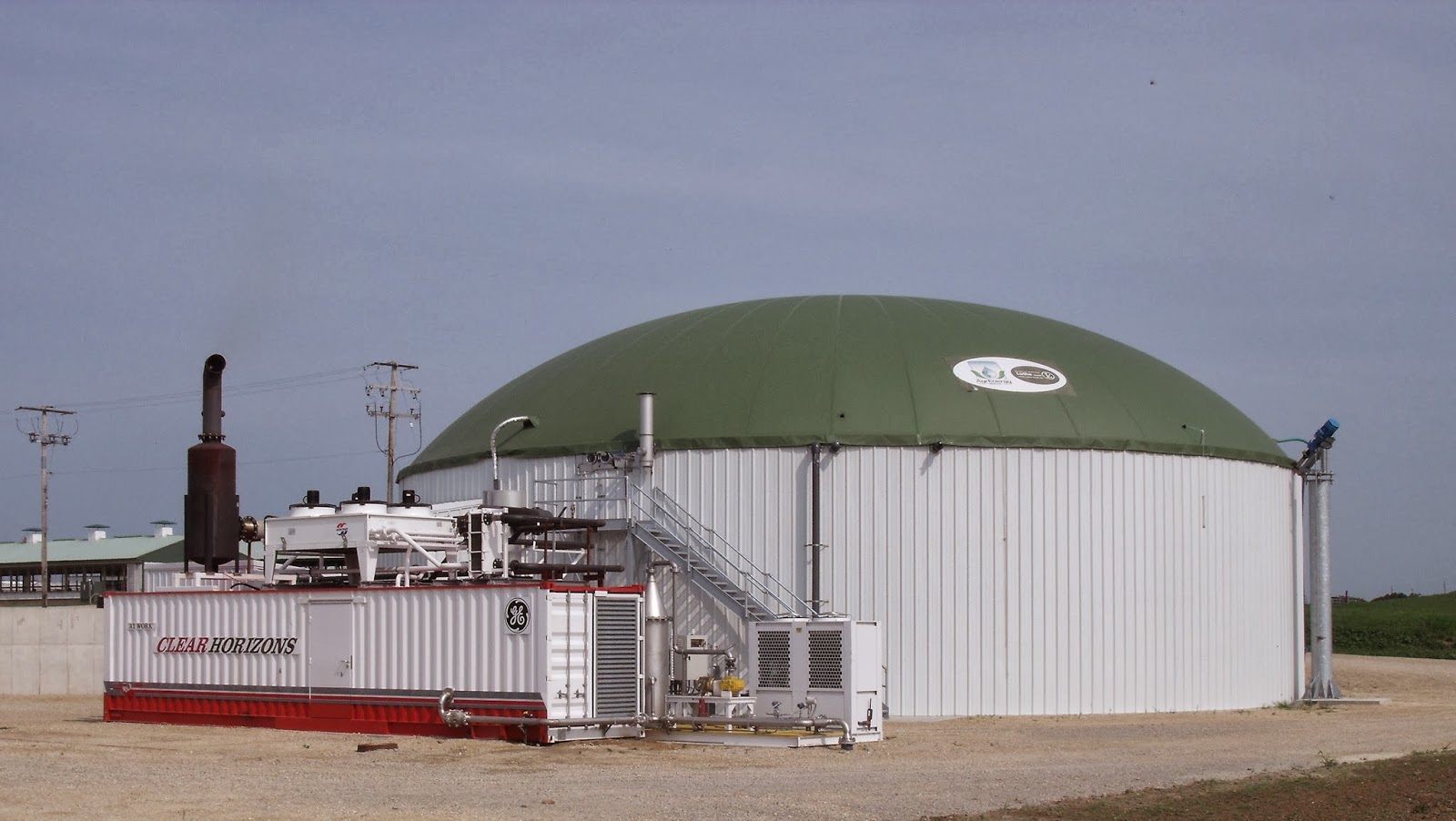 County Executive Joe Parisi has issued his 2023 budget, which once again prioritizes environmental action and includes initiatives to implement the County's robust Climate Action Plan. RENEW is asking Dane County advocates to write a letter to Dane County...
read more