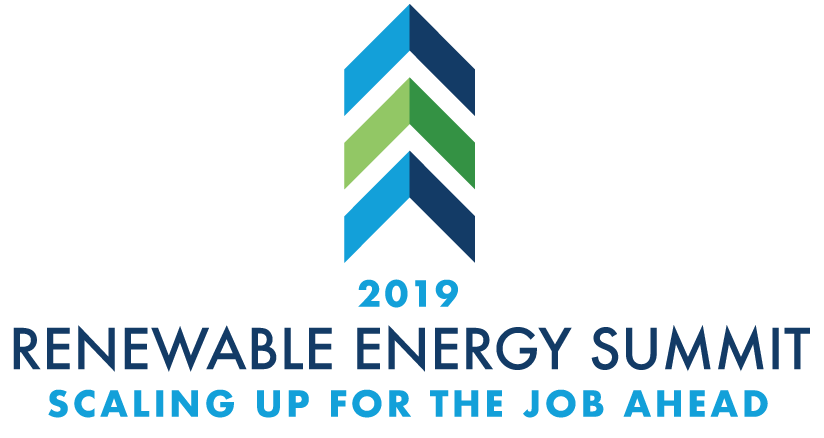 Thursday • January 17, 2019
Join us for our 8th Annual Renewable Energy Summit on Thursday, January 17th!  
When it comes to renewable energy, Wisconsin needs to think big and think about tomorrow. Over the past few years, we've made game-changing investments in distributed and large-scale renewable energy. To continue this momentum we need an expanded workforce serving the clean energy marketplace as well as the infrastructure to support continued growth.
Join renewable energy industry experts, utility leaders, government officials, and advocates at Scaling Up for the Job Ahead. Learn, network, and prepare for a great 2019 as Wisconsin's renewable energy landscape advances to make our state a better place for all of us to live, work, and play.
Day & Time
Thursday, January 17, 2019
Location
Monona Terrace and Convention Center
1 John Nolen Avenue Madison, WI 53703

MEDIA
There is no registration fee for media members, but you will still need to register. Please contact Jodi Jean Amble at (608) 255-4044 ext.3 / jodi@renewwisconsin.org or register HERE.
CANCELLATION POLICY
Cancellations received up until January 11th, 2019 will be refunded 50% of the registration fee. Due to locked in food and venue costs, registrants who cancel on or after January 12th, 2018, or who are not able to attend the day-of, will not be eligible for a refund of the registration fee.
The RENEW Policy Summit attracts professionals, policy makers, business owners, educators and students who would like to see more clean renewable energy in our state. Bolster your organization's reputation as a supporter of renewable energy through sponsorship of the RENEW Policy Summit. Sponsorship of this event is a great opportunity to make a real difference for renewable energy in Wisconsin.