On Thursday, January 18, 2018, we gathered with renewable energy industry experts, utility leaders, government officials, and advocates for our 7th Annual Renewable Energy Summit! 
As renewable energy advances, we are growing our connections and building a broader base of support. Our progress over the past few years has helped pave the way for Wisconsin to make game-changing investments in distributed and large-scale renewable energy. We need to continue this momentum into 2018 and beyond.
See highlights of the 2018 Renewable Energy Summit, Connecting to a Powerful Future, in the content below.
Abby Hopper
CEO of Solar Energy Industries Association
8:00 am
Check-in begins
9:00 am
Welcome and 2017 Recap

Amy Heart, RENEW Wisconsin Board President
Tyler Huebner, RENEW Wisconsin Executive Director

9:30 am
View from the Top: Wisconsin Utility Executives Roundtable


Mike Peters, WPPI Energy
Jeff Keebler, Madison Gas and Electric
Dan Krueger, WEC Energy Group
Moderator: Tyler Huebner, RENEW Wisconsin

10:30 am
Break
11:00 am
Keynote: Jane Bloch
Principal at Tusculum Consulting
12:00 pm
Lunch
12:25 pm
A Message from our Presenting Sponsor

Sam Massey, NextEra Energy Resources

12:30 pm
Driving Wisconsin's Renewable Energy Markets

Eric Udelhofen, OneEnergy Renewables
Ed Zinthefer, Arch Electric
Vanessa Tutos, EDP Renewables
Joe Parisi, Dane County Executive
Moderator: Katherine Klausing, RENEW Wisconsin

1:30 pm
Break
2:00 pm
Recognition of 2017 Projects
2:15 pm
Awards
2:30 pm
Keynote: Sean Gallagher
Vice President of State Affairs at Solar Energy Industries Association
3:30 pm
Social Hour
*Agenda is subject to slight changes.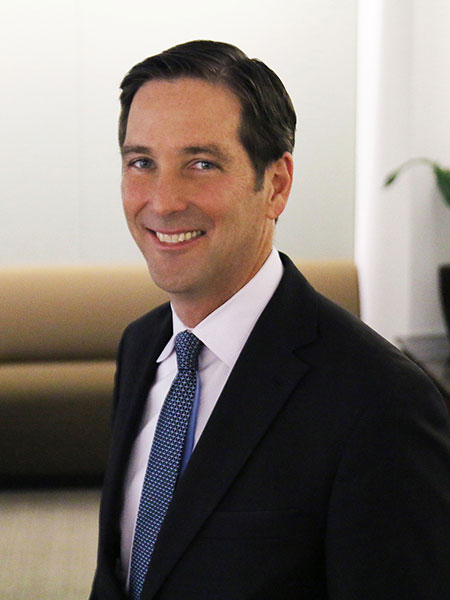 Sean Gallagher
Vice President of State Affairs of Solar Energy Industries Association
Sean Gallagher oversees SEIA's legislative, regulatory, and policy development work in states nationwide. Previously he served as an executive for firms developing utility scale solar power projects.  Sean was the director of the California Public Utilities Commission's Energy Division for nearly four years, including the period during which the California Solar Initiative was developed. He has a wide range of expertise in the solar industry and government sector, having worked with legislatures and agencies in multiple states as well as with Congress and various federal agencies.
Please Note: Sean is replacing Abby Hopper, SEIA's CEO, who was scheduled to be our keynote speaker. On Tuesday, January 16th she informed us that due to the timing uncertainty of President Trump's pending decision regarding tariffs on imported solar panels, she could not break away from Washington DC for our Summit.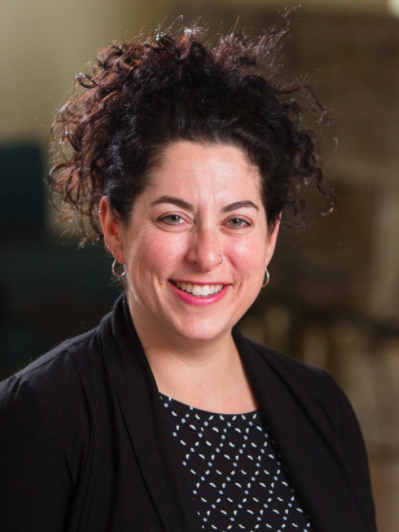 Jane Bloch
Principal at Tusculum Consulting
Jane Bloch, Principal at Tusculum Consulting, comes to our summit to share best practices on how to effectively communicate about clean energy with different audiences. She has spent the last decade advancing clean energy policies through strategic communications, stakeholder engagement, and philanthropic investment. Jane grew up spending her summers in the Northwoods, near Minocqua, where she learned to love canoeing and loon calls.
Jane earned a B.A in Political Science from the University of Washington. Outside of the clean energy world, she is an advocate for children in foster care.
View from the Top: WI Utility Executives Roundtable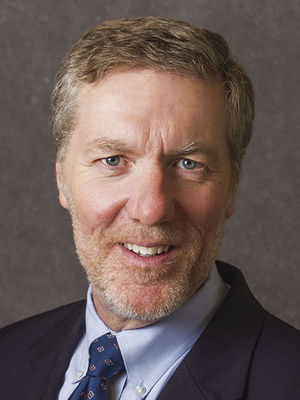 Mike Peters, Panelist
Mike Peters has worked with and for locally owned, not-for-profit electric utilities for the past three decades. He joined WPPI Energy in January 2011 as president and CEO, responsible for the organization's leadership, strategic direction and day-to-day operations. WPPI Energy's 51 member utilities collectively serve more than 200,000 homes and businesses in Wisconsin, Michigan and Iowa. Mike is trained as an attorney and has served on many Boards, Task Forces, and Associations throughout his career.
Under Mike's leadership, WPPI Energy has recently committed to purchasing 100 megawatts of solar energy from a project in Two Rivers, Wisconsin in a partnership with NextEra Energy Resources, and 132 megawatts of wind energy from a new project in Illinois owned by Invenergy.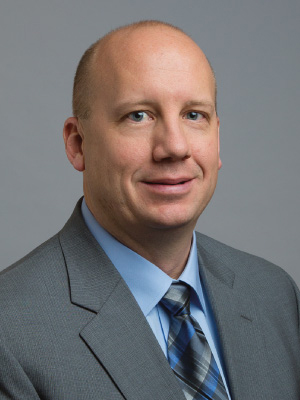 Jeff Keebler, Panelist
Jeff Keebler is President, CEO, and a Board Member of MGE Energy and Madison Gas and Electric Company, its subsidiary. Jeff has been with MGE for more than 20 years and has held leadership roles in many areas of the company including Energy Supply, Rates and Planning, Information Technology, Human Resources and Customer Service before becoming CEO in March 2017. He holds a B.S. in Finance and Economics from the UW-La Crosse and an MBA from UW-Whitewater. He currently serves on the Board of the United Way of Dane County.
Under his leadership, MGE has recently moved to build a 66 megawatt wind farm, created a special renewable energy product for business customers, finished a community solar array for residential customers, and is adding renewables to meet its internal 30% renewables by 2030 framework adopted in 2015.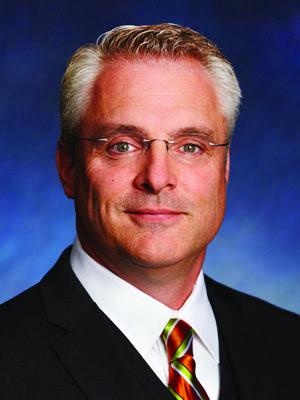 Dan Krueger, Panelist
Dan Krueger is the Senior Vice President – Wholesale Energy and Fuels at WEC Energy Group. In this role, Dan is responsible for planning and business development activities, as well as the development and implementation of market resource strategies to minimize the net cost of serving the energy needs of WEC Energy Group customers. WEC Energy Group recently announced plans to add 350 megawatts of solar to their portfolio – nearly four times as much as Wisconsin's current total.
Krueger joined Wisconsin Energy Corporation in 2014, serving as Vice President – Wisconsin Electric Power Company. His responsibilities included serving a key role in completing the Integrys acquisition and in planning for integration of the companies. Previously, Dan was with Accenture from 1987-2014, leading the successful development of that company's global advisory business in power generation, fuels and power markets. Krueger earned his Bachelor of Science degree in Engineering from the University of Illinois at Urbana-Champaign in 1987.
Driving Wisconsin's Renewable Energy Markets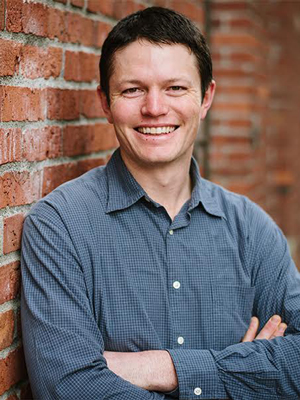 Eric Udelhofen, Panelist
Eric works on OneEnergy's project development team to shepherd projects from inception through construction. Eric manages prospecting and site identification, landowner outreach, permitting and interconnection processes, and customer outreach for utility-scale solar projects in the Upper Midwest. OneEnergy is currently actively developing projects in Wisconsin, Minnesota, Iowa, Michigan, Illinois and Ohio, and recently announced an innovative 12 megawatt solar project with Organic Valley and multiple municipal utilities in Wisconsin.
Eric has worked in renewable energy since 2007, first for EDP Renewables which including completing development of a 100 megawatt phase of the Meadow Lake wind project in central Indiana. In 2012, Eric joined H&H Solar where he worked on sales, project development and construction management.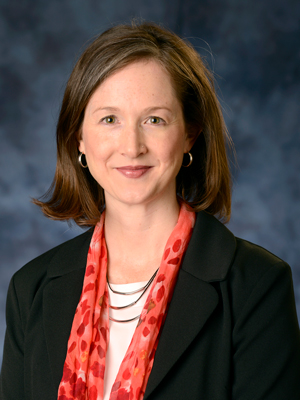 Vanessa Tutos, Panelist
Vanessa Tutos is Director of Government Affairs at EDP Renewables North America (formerly Horizon Wind Energy), responsible for developing and promoting favorable legislative and regulatory policy for renewable energy at the state level. She works closely with industry, state, and NGO counterparts to help ensure that renewable energy interests are represented across the region so that wind and solar power can compete on a level playing field in the energy market. Vanessa joined EDPR in 2005 as a project developer after completing an MPA in Environmental Science and Policy from Columbia University's School of International and Public Affairs in New York. She also earned undergraduate degrees in Public Policy and Spanish from Rice University. EDP Renewables recently commissioned its 98 megawatt Quilt Block Wind Farm in southwest Wisconsin which will serve power to over 25,000 homes.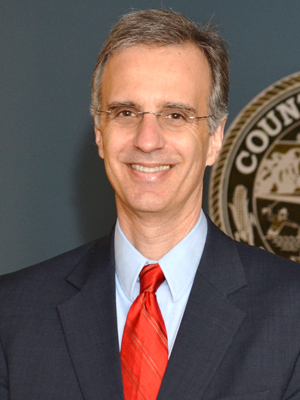 Joe Parisi, Panelist
Joe Parisi has called Dane County home his entire life. He was first elected as County Executive, the chief elected leader of Dane County, in 2011 after 6 years in the State Assembly and 8 years as Dane County Clerk. With a population of more than 500,000 and an annual county budget of $600 million, Dane is Wisconsin's second largest county. Dane County has the highest private sector job and population growth in Wisconsin.
As County Executive, Joe has invested in harnessing dairy manure and other waste products to create energy and remove phosphorous to help the lakes. Now, Dane County is planning to migrate its landfill electrical generation, and potentially the area's manure digesters, towards natural gas for transportation fuels as opposed to electricity. We'll find out what opportunities this creates for renewable energy in Dane County, and how it can be replicated throughout Wisconsin.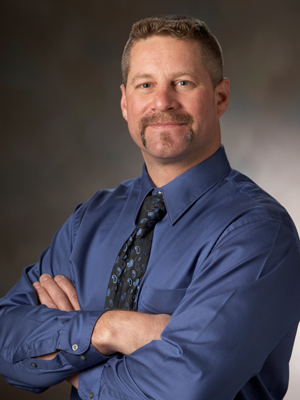 Ed Zinthefer, Panelist
Ed is president of Arch Electric Inc. and Member-Owner in Amicus, a national cooperative comprised of 43 solar installers across the U.S. He is a Master Electrician & NABCEP certified solar installer with 29 years electrical construction experience with 13 of the most recent years directly associated with the solar industry.
Between 2003-2016 Arch installed over 1.8MW of cumulative small distributed solar generation. In 2017 alone, Arch installed over 1.8MW of solar, providing a snap shot of the industry's growth in SE Wisconsin. Arch is now active in "operations & maintenance" of solar assets nationwide.
As an early leader in the field, Ed shared his knowledge developing curriculum and instructing solar courses for organizations such as Lakeshore Technical College, Waukesha Technical College & the Midwest Renewable Energy Association. Wisconsin's Focus on Energy Program sought Ed out as a Compliance Agent to ensure Electrical Code compliancy in systems being installed by firms emerging into the solar installation industry.
He served in the US Army Reserve between 1984 and 2008, most of his career as a Drill Instructor. He retired as a First Sergeant. Ed, his wife of 27 years and their 4 children live on a SE WI sustainable farm producing quality, clean foods for not only his family but others interested in eating real.
The following organizations registered to attend or sponsor our 2018 Renewable Energy Summit! 
3Degrees, Inc.
Affordable Solar
Alliant Energy
Appleton Solar, LLC
Arch Electric
Avangrid Renewables
B&W MEGTEC
Baker Tilly
BIOFerm Energy Systems
Braun Intertec Corp.
Cheq Bay Renewables
Citizen Action of Wisconsin
City of La Crosse
City of Madison
Clark Dietz, Inc.
Clean Fuel Partners, LLC
Clean Power Coalition – Southeast WI and Southeast Wisconsin Solar Group Buy
Clean Wisconsin
Componex
Convergence Energy
Cool Choices
Couleecap Inc.
Current Electric Co.
Customers First! Coalition
Dairyland Power Cooperative
Dane County
DNV GL
Drews Solar
Duane T. Kexel Consulting, LLC
DVO Anaerobic Digesters
Eagle Point Solar
Edgewood College
EDP Renewables North America
Eland Electric Corporation
Elevate Energy
Energize, LLC
Energy Law Wisconsin
Energy Tech Innovations, LLC
Environmental Law & Policy Center
Eudai Energy, LLC
Focus on Energy
Foley & Lardner LLP
Fox Valley Technical College
Freedom Field Energy
Full Spectrum Solar
Galvanacar LLC
GDS Associates
Geronimo Energy
Godfrey & Kahn, S.C.
groSolar
GSD Solar
Gundersen Health System
HellermannTyton
H&H Solar Energy Services, INC
HGA Architects and Engineers
Hoffman Planning, Design & Construction, Inc.
Invenergy
KE Consulting
Keyes & Fox LLP
KL Engineering, Inc
La Crosse County
Lake Michigan Wind & Sun
Legacy Solar
Leidos
Madison Area Bus Advocates
Madison College
Madison Gas and Electric Company
Madison Solar Consulting
Mathy Construction
Michels Corporation
Midwest Energy Research Consortium
Midwest Renewable Energy Association
Midwest Solar Power
Milwaukee Public Radio
Milwaukee Shines
Move to Amend/ United to Amend
Murphy Desmond S.C.
Navigant
NextEra Energy Resources
North Wind Renewable Energy Cooperative
Office of State Rep. Dave Considine
Office of State Rep. Mike Kuglitsch
Office of State Rep. Paul Tittl
Office of State Sen. Fred Risser
OneEnergy Renewables
Oneida Nation
Organic Valley
Pines Bach
Power System Engineering, Inc.
Prairie Light Solar
Ranger Power
Rapid Improvement Associates, LLC
RBI Solar
REDA
RENEW Wisconsin
Renewable Power Direct
RES
RESA Power Service
Resource Innovations
Roof Tech Inc
RTDM
Safer Better World Solar
Salem Land
SC Johnson
Seventhwave
Short Elliot Hendrickson Inc.
Sierra Club
SMA America
SoCore Energy
Speed Solar Inc
Stantec
SunPeak
Sunrun
SunVest Solar, Inc.
Sustain Dane
Sustainability Summit & Exposition
Sustainable Engineering Group
Syntropy Energy
The Nature Conservancy
The Rock River Times
Tusculum Consulting
University of Minnesota
University of Wisconsin Colleges
URE
US Green Building Council
UW-Extension
UW-Madison
UW-Platteville – Sustainable and Renewable Energy Systems (SRES) Program
Verita Energy, LLC
Waukesha Environmental Action League
We Energies
WEC Energy Group
WECC
Werner Electric Supply
WES Engineering Inc
Westwood Professional Services
WI Environmental Initiative
WI Sustainable Business Council
Wisconsin Academy of Sciences, Arts & Letters
Wisconsin Clean Cities
Wisconsin Energy Institute
Wisconsin Industrial Energy Group
Wisconsin Office of Energy Innovation
Wisconsin Public Radio
Wisconsin Public Utility Institute
Wisconsin State Senate
WORT radio – Wisconsin Energy Broadcast
WPPI Energy
Xcel Energy