 THURSDAY • JANUARY 16, 2020
MONONA TERRACE • MADISON, WI
Join RENEW Wisconsin and presenting sponsors Invenergy LLC and Zerology as we gather with renewable energy industry experts, utility leaders, government officials, students and advocates for our 9th Annual Renewable Energy Summit to be held at the Monona Terrace in Madison, WI on Thursday, January 16th, 2020!
This year's Summit theme is 2020 Vision: The Path to 100% Clean Energy and we'll be discussing Wisconsin's renewable energy future. Learn, network, and prepare for a great 2020 as Wisconsin's renewable energy landscape advances to make our state a better place for all of us to live, work, and play.
We will be adding speaker and panelist information as they're scheduled. Early bird registration rates will be valid until December 1, 2019. Register today!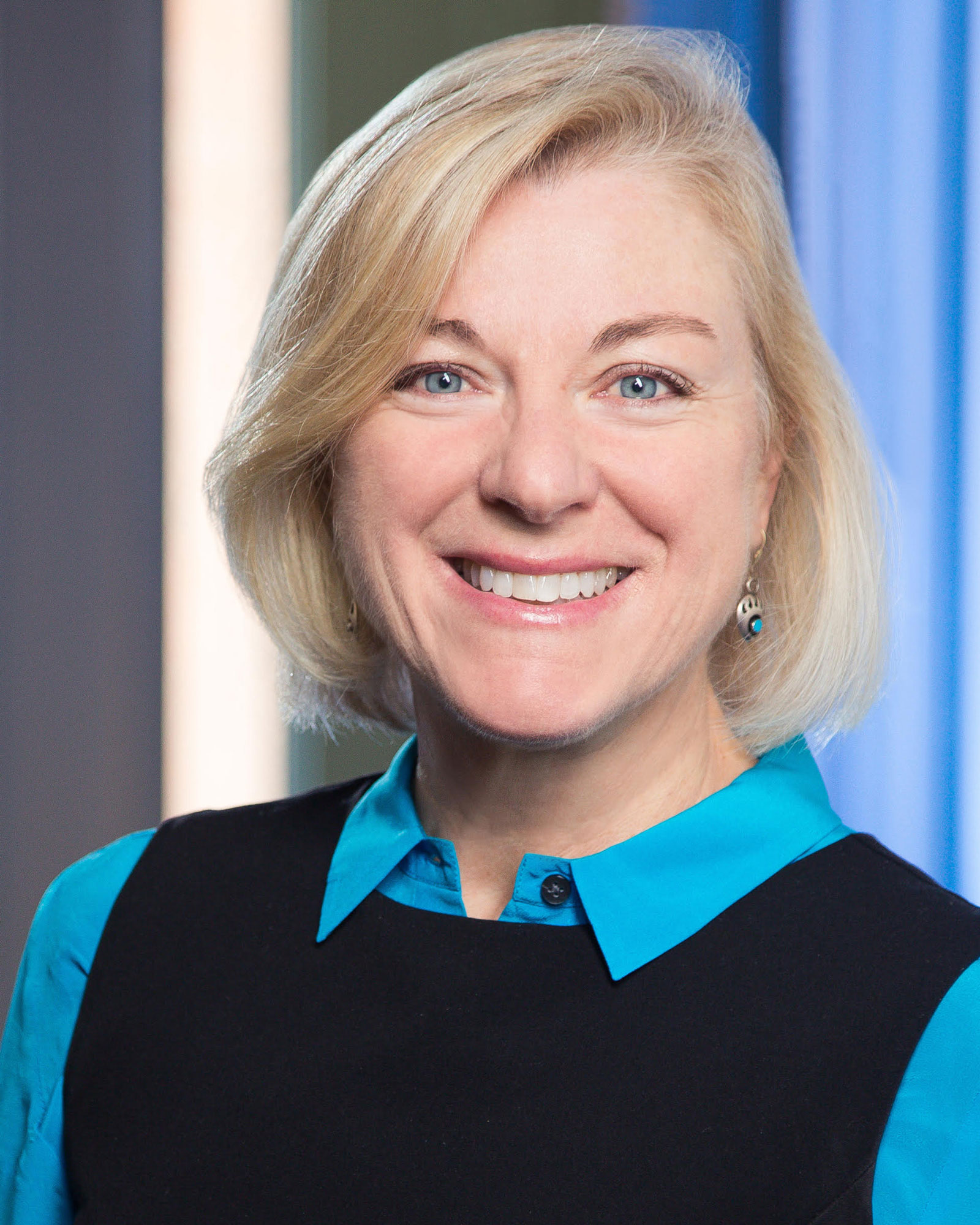 2020 KEYNOTE SPEAKER
Katherine Hamilton • 38 North Solutions
Katherine Hamilton is Chair of 38 North Solutions, a public policy firm focused on clean energy and innovation. Before co-founding 38 North Solutions, Katherine ran the smart grid-focused GridWise Alliance. Katherine was policy advisor for Good Energies, a private equity company with a $6B clean energy portfolio. Early in her career, Katherine designed electrical systems for commercial and residential developments for a utility. Katherine co-chairs the World Economic Forum's Global Future Council on Advanced Energy Technology. You can hear Katherine every week on Greentech Media's podcast, The Energy Gang.
RENEWABLE ENERGY 101
Aimed at renewable energy newcomers, arrive early for a discussion of renewable energy technologies and how they are used in Wisconsin. The goal of this session is to give you a foundation to get even more out of the rest of the Summit!
PRESENTER:  Sam Dunaiski
ELECTRICAL GRID 101
Learn how the electricity grid works today, and how the grid will be evolving to handle more renewable energy and more distributed technologies like solar power, batteries, and electric vehicles.
PRESENTER:  Lauren Azar
WELCOME AND OPENING ADDRESS
POLICY AND WHAT'S POSSIBLE
Laws and policy set the framework for how today's energy systems work, and how the transition to clean energy will happen. These policymakers are making key decisions that can position Wisconsin to take advantage of clean energy opportunities. How can policy help Wisconsin achieve a 100% carbon-free future?
PANELISTS:  Senator Robert Cowles, Representative Adam Neylon, Rebecca Cameron Valcq
BIOGAS IN WISCONSIN'S CARBON-FREE FUTURE
The model for successful biogas projects is changing in Wisconsin. What role can biogas play in Wisconsin's renewable energy future and how can strategic partnerships ensure the success of these facilities?
ELECTRIC VEHICLES DRIVING RENEWABLE ENERGY GROWTH
Electrifying our vehicles and powering them with renewable energy is a tremendous opportunity for our state to keep dollars at home, increase homegrown renewable energy production, and reduce the environmental impacts of transportation. How are businesses and utilities preparing for and accelerating this monumental opportunity?
ENERGY STORAGE
Energy storage will be needed to maximize the benefits of solar and wind energy in the transition to a clean energy future. In addition, battery storage can enable homes, businesses, and communities to be more self-sufficient and resilient, and perhaps save money. How can utility and distributed scale battery storage help make Wisconsin's clean energy future a reality?
PANELISTS: Steve Danbeck, Kaitlyn Howling
TRANSITIONING FROM COAL TO RENEWABLE ENERGY
Wisconsin still gets over half of our electricity from coal power plants, but a big transition is underway. What tools are best for Wisconsin to make the transition from coal to renewable energy beneficial to electricity customers, utilities, workers, and communities? This panel will discuss the newly popular topic of "securitization" and other proposals that could accelerate this transition.
LUNCH KEYNOTE – KATHERINE HAMILTON
EDUCATING WISCONSIN'S RENEWABLE WORKFORCE
To achieve the goals of the clean energy transition, we are going to need more talented individuals joining a larger, more robust clean energy workforce. How can Wisconsin's educational institutions develop the next generation of clean energy leaders and workers, and how are they leading by example to show these students the future today?
PANELISTS:  Amy Seeboth-Wilson (moderator), Ken Walz
LARGE SCALE WIND AND SOLAR
Utility scale solar and wind development is growing in Wisconsin, and new projects being proposed will be needed to achieve a clean energy future. What obstacles do we need to overcome to get these projects built? How can we maximize the benefit to Wisconsin's economy from manufacturing, constructing, owning and operating these facilities?
PANELISTS:  Lincoln Lande
ADVANCING DISTRIBUTED GENERATION
Net metering, interconnection, permitting and inspections are the foundational bricks upon which our distributed generation marketplace was built. How can we improve and streamline these policies, remove and reduce barriers, and ensure distributed generation's equal opportunity to help achieve a clean energy future?
COMMUNITY-LED CLEAN ENERGY
How can residents, nonprofits, and local government officials work together to advance clean energy in their communities? Hear from advocates and leaders who are moving Wisconsin towards 100% clean energy.
PANELISTS:  Bill Bailey, Rebecca Glewen
2020 VISION: GETTING TO 100%
It's easy to talk about the transition to 100% clean energy, but how can Wisconsin ACTUALLY make this happen? Hear from visionary individuals and company leaders who are betting on this transition and the ideas they have to get there.
PANELISTS: Shree Kalluri, Russell Minick
TELL YOUR RENEWABLE ENERGY STORY
RENEW Wisconsin is seeking submissions for Renewable Energy Stories to be presented at the 2020 Renewable Energy Summit on January 16, 2020. This portion of the Summit involves a short, fast-paced format highlighting renewable energy stories across Wisconsin.
SPONSOR OUR 2020 SUMMIT
Bolster your organization's reputation as a supporter of renewable energy through sponsorship of the RENEW Summit. Sponsorship of this event is a great opportunity to make a real difference for renewable energy in Wisconsin.
ELECTRICAL GRID 101
Lauren Azar practices law in the electric industry providing business, regulatory and policy advice, as well as project development and permitting. She works with state commissions on resilience, represents several utilities in permitting transmission lines, assists a technology company with market barriers in the electricity industry, guides a large investor-owned utility on how best to prepare for changing regulatory models, assists merchant developers in pre-development activities, and advises numerous clients on both federal and state regulatory issues. In addition to her law firm, Azar also provides services through a consulting company. Azar served as the Sr. Advisor to the U.S. Secretary of Energy from 2011-13, advising him on the electric industry and its institutional barriers.  From 2007-11, Azar was a Wisconsin Public Service Commissioner. In 2010, she organized the states and Canadian provinces east of the Rockies and led them through the first-of-its-kind electricity planning in the Eastern Transmission Interconnection. As President of the Organization of MISO states, in 2009, Azar initiated and chaired the planning and cost allocation for developing transmission over 13 states and one Canadian province, which resulted in 17 regional transmission lines whose costs were shared among all; this effort has been hailed as an unprecedented success.
COMMUNITY-LED CLEAN ENERGY
Bill Bailey started his wholesale business, Bailey's Greenhouse, in 1980.  By 2013, renewable energy systems including solar photovoltaic, solar thermal, wood gasification and passive solar provided 90% of the electricity and 80% of the heat required for the greenhouse business.  Retired in 2015, Bill is a passionate proponent of renewable energy and built a new solar thermal-heated retirement greenhouse where he revels in growing organic greens year-round.
Bill is president of the 100% volunteer non-profit, Cheq Bay Renewables, whose current initiatives include an annual solar tour, solar group buy, electric vehicle education and implementation, and working with area municipalities, school districts, businesses and tribes to make solar PV more accessible.  Cheq Bay Renewables was recognized by RENEW WI in January 2019 as a 2018 Renewable Energy Champion for the 2018 Solar Group Buy that was the largest in Wisconsin's history.
When not helping make solar happen, he grows organic vegetables, cooks with his wife, Gayle (who is also in CBR) and enjoys the stars, the outdoors and his dog, Chesapeake.
POLICY AND POSSIBILITY
Senator Robert L. Cowles serves the 2nd Senate District which includes parts of Brown, Outagamie, Shawano, and Waupaca counties in Northeast Wisconsin.
Prior to serving in the State Legislature, Robert Cowles graduated from the University of Wisconsin – Green Bay. Rob then entered the private sector, where he gained experience as the director of an alternative energy division for a communications construction company out of Green Bay.
Rob serves as Chair of the Senate Committee on Natural Resources and Energy and Co-Chair of the Joint Legislative Audit Committee. He also serves on the Senate Committee on Transportation and Veterans Affairs and the Joint Committee on Information Policy and Technology.
Senator Cowles is recognized for his emphasis to balance environmental protection with business needs, and has guided sound policy balancing the environment and business for the State of Wisconsin. Rob also focuses on government accountability and transparency. As a fiscal hawk, he believes that our state government should be accountable for every dollar it spends. Finally, Rob believes that our government must focus on serving its constituents efficiently in fiscal and administrative manners, and that any citizen should be able to access information from the government without a hassle.
For his leadership and hard work on issues impacting the district and the state, Senator Cowles has received recognition from Wisconsin Counties Association, Brown County, Wisconsin Academy of Family Physicians, Wisconsin Wildlife Federation, Wisconsin Manufacturers and Commerce, Wisconsin League of Conservation Voters, Wisconsin Builders Association, Wisconsin Coalition Against Sexual Assault, Wisconsin Grocers Association, Wisconsin Paper Council, Associated Recyclers of Wisconsin, American Conservative Union, Green Bay Chamber of Commerce, League of Wisconsin Municipalities, National Federation of Independent Businesses, and more.
Senator Cowles is heavily involved in his community, frequently attending events and meeting constituents throughout the 2nd District. In addition, throughout his tenure he serves or has served on the Wisconsin Taxpayers Alliance, Green Bay Stadium District Board, Brown County Taxpayers Association, Allouez Kiwanis, Executive Board of the National Caucus of Environmental Legislators, Trout Unlimited, and the Brown County Historical Society.
ENERGY STORAGE
Kaitlyn Howling
Storage Engineer
Invenergy LLC
Kate is a Storage Engineer with Invenergy, identifying and securing opportunities to add to a pipeline of 1500MW+ energy storage projects world-wide. Kate's background in operations provides valuable experience to her leadership on the development team, focusing on contracting, procurement, and design of storage projects.
Kate joined Invenergy in 2015 and started on the Operations Electrical Engineering team, focusing on Invenergy's 67MW operating energy storage portfolio and 112MWac operating solar portfolio. Previously, Kate worked at an engineering design firm as an electrical consultant for building systems. Realizing her design experience would be strengthened by field work, she switched jobs and moved to New Orleans to rehab houses as an electrician.
After two and a half years in the field, Kate was ready to bring her experience to the renewable industry. She received her Electrical Engineer degree in 2010 from the University of Virginia.
2020 VISION: HOW DO WE GET TO 100% CLEAN ENERGY?
Shree Kalluri
Founder & CEO
Zerology
Shree Kalluri is a successful technology entrepreneur who has a passion for seeing world problems and crating business solutions to drive change fuels his direction. With Zerology, Shree saw a paradigm evolving — the rise of shared mobility has created higher carbon emissions across communities, accelerating air pollution at alarming rates. Kalluri saw a world where electric vehicles and advanced technical ecosystems can combat this ecological devastation.
In April 2019, Kalluri formed Zerology, an environmentally friendly transportation ecosystem. Zerology leverages zero-emissions electric vehicles through an innovative technology infrastructure to provide communities easy, sustainable, and affordable mobility services. Shree drives the vision and strategic direction as Founder and CEO. His passion for reducing carbon emissions from transportation has changed every aspect of Kalluri's life, as he has begun a quest to leverage sustainable energy whenever possible.
Before zero-emission living, Shree spent most of his career as Founder and CEO at Forte Research, where he transformed clinical research by connecting institutions and medical systems. Under Kalluri's leadership, Forte became the market leader in clinical technology solutions, excelling in fields of trial and data management for research administration at cancer centers, academic medical centers, and medical health systems. Kalluri sold Forte Research in September of 2019 to Advarra, a leading global pharmaceutical, biotechnology, medical device, and contract research services organization.
With Zerology, Kalluri returns to where his career started, transportation. Shree lead Information Technology development for international trucking giant Schneider National. His background in developing technology solutions to resolve complicated transportation logistics provides Zerology the knowledge needed to thrive in the world of electric vehicle mobility.
LARGE SCALE WIND AND SOLAR
Lincoln Lande
Senior Director of Business of Development
EDF Renewables
Lincoln Lande serves as EDF Renewables Distributed Solutions' Senior Director of Business of Development, where he is responsible for project origination. An attorney by trade, Lincoln served as a Project Development Attorney and later Director of Business Development at groSolar, a company acquired by EDF Renewables in 2016.
Since 2014, Lincoln has originated and developed 100+ MWs of distributed generation projects now in operation across the country. He has played an active role in all aspects of the project development cycle, from conception through development and construction.
Lincoln holds a BA from Skidmore College and JD (focusing on Environmental law) from Vermont Law School.
2020 VISION: HOW DO WE GET TO 100% CLEAN ENERGY?
Russell S. Minick
Chief Marketing Officer and Clean Energy Business Leader
Generac Power Systems
Russell S. Minick began serving as our Chief Marketing Officer in August 2016. Prior to this appointment he served as Executive Vice President, Residential Products in October 2011, with this responsibility being expanded in January 2014 to Executive Vice President, North America.
Prior to joining Generac, Mr. Minick was President & CEO of Home Care Products for Electrolux from 2006 to 2011, President of The Gunlocke Company at HNI Corporation from 2003 to 2006, Senior Vice President of Sales, Marketing and Product Development at True Temper Sports from 2002 to 2003, and General Manager of Extended Warranty Operations for Ford Motor Company from 1998 to 2002. Mr. Minick is a graduate of the University of Northern Iowa, and holds a degree in marketing.
POLICY AND POSSIBILITY
Rebecca Cameron Valcq was appointed by Governor Tony Evers as Commissioner at the Public Service Commission of Wisconsin for a six-year term beginning on January 7, 2019.  Governor Evers also appointed her as Commission Chairperson for a two-year term effective March 2, 2019.
Prior to her appointments, Becky was a partner at Quarles & Brady, LLP in the Energy, Environment and Natural Resources practice group.  Previous to that position, she was regulatory counsel for Wisconsin Electric Power Company where she advised management on all areas of regulatory law in multiple jurisdictions as well as compliance matters.
She is a member of the National Association of Regulatory Utility Commissioners and serves on the Committee on Water and the Subcommittee on Supplier and Workforce Diversity.
Becky earned her undergraduate degree from Drake University and her law degree from Marquette University.
She was named a "40 Under 40" by the Milwaukee Business Journal in 2013 and received a Girl Scout Leadership G.I.R.L. award in 2019.   She is a member of TEMPO Milwaukee and has served on a number of non-profit boards of directors including Centro Legal, Cristo Rey Jesuit High School, Hispanic Professionals of Greater Milwaukee and the Girl Scouts of Wisconsin Southeast.  She was a member of United Way's Teenage Pregnancy Prevention Committee as well as Marquette University Law School's Diversity Recruitment Committee.
She resides in Whitefish Bay, Wisconsin with her husband Rob and their two daughters.