RENEW is dedicated to increasing access to the benefits of renewable energy for everyone in the Badger State. To accelerate the clean energy transition, we are focusing on the following key policy priorities:
Affirming the legality of third-party financing
Third-party financing is a solution to the barrier of upfront costs associated with renewable energy projects and makes 'going solar' an accessible option for low to middle-income homeowners, churches, government agencies, and nonprofits. Legal clarity on third-party financing is essential to expand access to clean energy. Learn more at wisolarcoalition.com.
Implementing fair and clear distributed generation policies
Breweries, farms, manufacturers, solar companies, families, congregations, and others produce clean energy that benefits the electric grid. RENEW is working to ensure that electricity is valued fairly by advocating for improvements on net metering, parallel generation rates, and interconnection rules. If we get these policies right, Wisconsin can reach its clean energy potential.
Expanding Community Solar
Community solar is a simple solution that enables residential, commercial, and large energy customers to shift to renewables and reduce energy bills. Presently, 21 states have policies supporting community solar, but Wisconsin lacks a similar framework. Learn more at wisolarcoalition.com.
Building A Roadmap for Wisconsin's Zero Carbon Future
RENEW is partnering with Clean Wisconsin and GridLab to conduct a zero-carbon grid study for the PSC's consideration.
Our analysis will help answer the following questions:
What is the right mix of renewable resources in-state and out-of-state?
What is a reasonable balance between utility-scale and distributed solar resources?
How much transmission capacity is needed to achieve a zero-carbon future?
What will be the health, jobs, and economic impacts as we make this clean grid transition?
Learn more about Wisconsin's Clean Energy Plan HERE.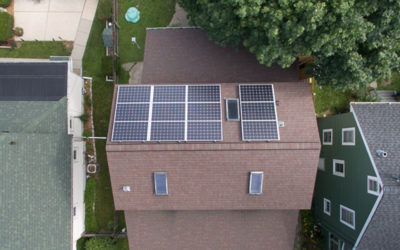 In June of 2020, the Public Service Commission of Wisconsin (PSC) opened an investigation into parallel generation (docket 5-EI-157). Parallel generation refers to distributed generation (DG) that is sited at a customer's premises and can 1) produce energy for the...
read more
During the 2021-2022 legislative session, RENEW's focus included clean energy financing, electric vehicles, community solar, third-party financing, and energy storage. See the results of the session HERE.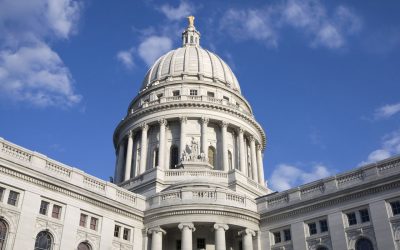 On February 15th SB 573 passed the State Senate on a (mostly) partisan vote of 19-13.  All Democrats voted against the bill. Sen. Steve Nass was the only GOP Senator who voted against it. The State Assembly has placed the bill on today's floor calendar...
read more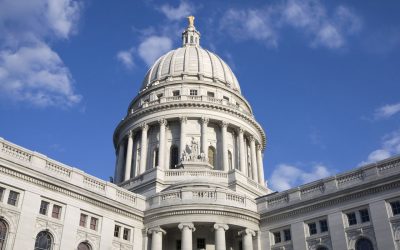 On Friday, February 11th SB 573 was recommended for passage on a 3-2 vote by the Senate Committee on Utilities, Technology, and Telecommunications. The bill was immediately put on the State Senate floor calendar for tomorrow, Tuesday, February 15th. If the...
read more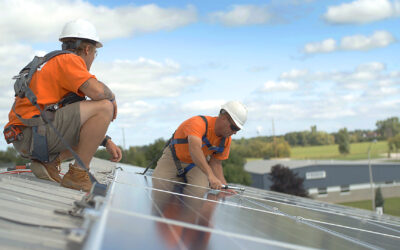 Federal clean energy and climate investments are more crucial than ever. Congress must deliver a deal that includes clean energy investments in the Build Back Better Act. This is a make-or-break moment to shore up the electric grid and help accelerate renewable energy...
read more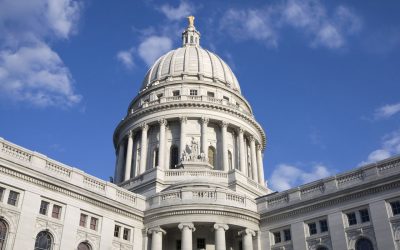 AB 588 / SB 573 (Sen. Cowles and Rep. VanderMeer) will have a hearing in the State Senate and a committee vote in the Assembly this week at the State Capitol. This legislation attempts to clarify that selling electricity by the kilowatt-hour...
read more
On Friday, the House of Representatives passed the $1.2T Infrastructure Investment and Jobs Act – better known as the Federal Infrastructure Package – which will provide billions of dollars for electric vehicles, including: $7.5B for a national electric vehicle (EV)...
read more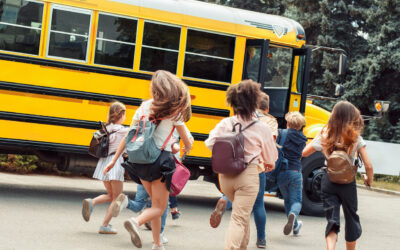 The Infrastructure Investment and Jobs Act (IIJA), also known as the Bipartisan Infrastructure Law (BIL), was signed last November. It provides $5 billion to replace existing school buses with clean and zero-emission (ZE) school buses. This funding administered by the...
read more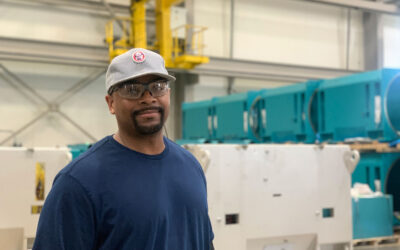 RENEW Wisconsin has launched two state-wide communications campaigns to promote the benefits of clean energy investments in Wisconsin. The two campaigns, "Clean Energy Works for Wisconsin" and "Clean Energy is Made in Wisconsin," include print and digital ads and...
read more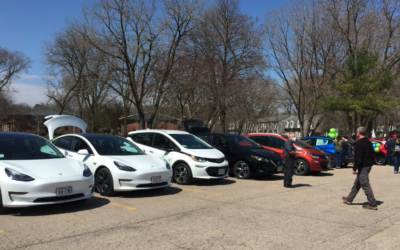 On Friday, April 22, 2022, Drive Electric Wisconsin, RENEW Wisconsin, Slipstream, Wisconsin Clean Cities and the Dane County Office of Energy and Climate Change will be hosting an Earth Day Electric Vehicle (EV) Parade in Madison. A variety of electric vehicles will...
read more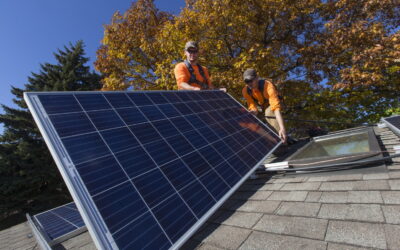 On Tuesday, March 22, 2022, the City of Madison and RENEW Wisconsin announced the 2022 MadiSUN residential solar group buy program. MadiSUN is for Madison-area homeowners looking to install solar-electric systems. In its seventh year, the program offers Dane County...
read more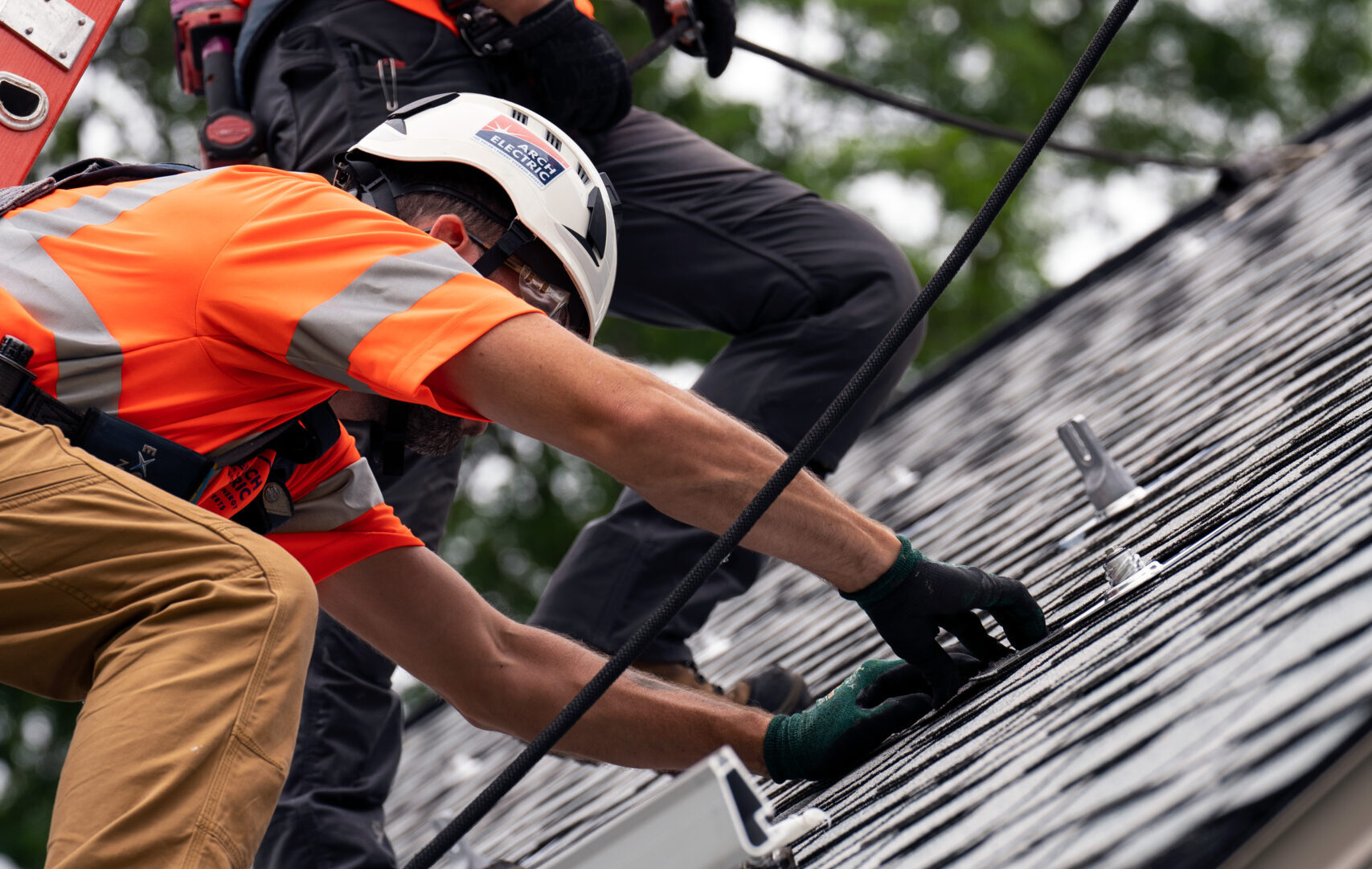 On Tuesday, April 27, 2021, the City of Madison and Dane County announced the start of this year's MadiSUN Solar Energy Programs. The MadiSUN programs aim to expand access to local renewable energy and include initiatives and grants that assist residents, businesses,...
read more