 Our annual Ride with RENEW bike tour, presented by Schneider Electric, highlighted some of Wisconsin's leading renewable energy installations. All event proceeds support RENEW Wisconsin's ongoing work to protect and defend renewable energy in Wisconsin.
On September 26, 2021, riders traveled by bicycle at a recreational pace (approximately 10 mph) to visit the innovative renewable energy facilities on the west side of Madison, WI. We started and ended our ride at Lake Farm Park. Stops included the first net-zero school in the state, Forest Edge Elementary School.
The ride registration included a ride t-shirt, snacks, and social hour drinks. Our riders spent the afternoon learning from renewable energy experts, socializing with Wisconsin's renewable energy community, and enjoying the beauty of Madison on your bicycle.
REGISTRATION
11:30 AM – 12:15 PM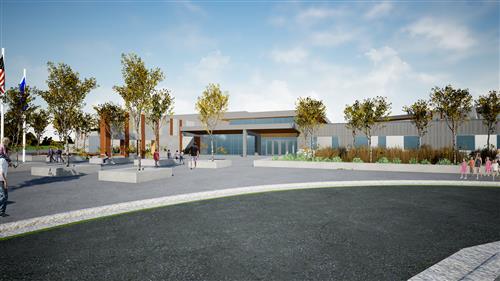 Forest Edge Elementary School
Oregon School District's 126,000 square foot Forest Edge Elementary School is the first zero net energy school built in Wisconsin. The new $40 million school is energy-efficient, all-electric with geothermal heating and cooling and battery storage, and generates all its energy needs on-site from renewable energy. The 646 kW DC rooftop solar system with bifacial panels will save $82,000 annually in energy costs.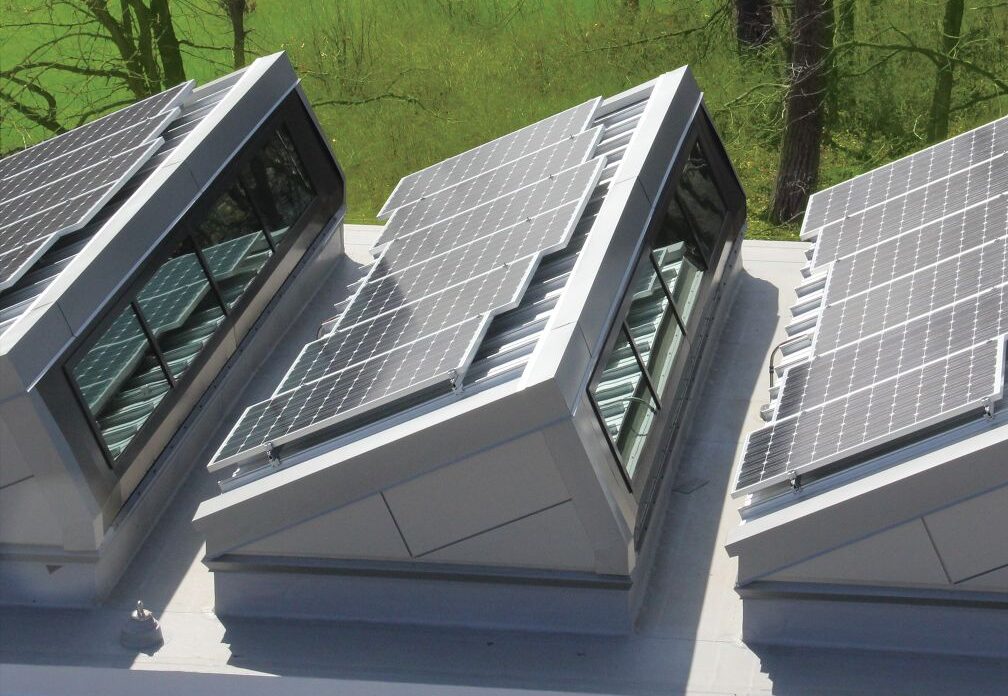 Promega
A major manufacturer of products for biotechnology and molecular biology, Promega Corporation also leads the way in incorporating renewable energy for its own use. More than 1,300 kW of solar capacity has been installed around their Fitchburg campus, enabling Promega to slash its electricity consumption by 38% in 2020.  At the same time, ground source heat pumps and solar water heaters allow the campus to cut back further on its fossil fuel use. To supplement their investments in energy efficiency and onsite renewables, Promega purchases power from a 2-megawatt share in the 20 MW O'Brien Solar Farm three miles away. Through these initiatives, Promega derives more than 20% of its total energy use from renewable energy sources.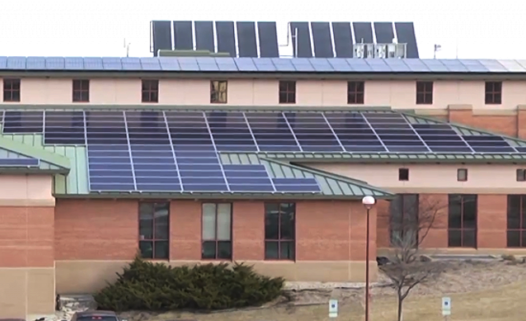 Fitchburg City Hall
In the last five years, the City has installed nearly 600 kW of solar capacity on City Hall, Public Library, two fire stations, and a public works maintenance facility. Following its adoption of a 100% renewable energy resolution in 2019, Fitchburg committed to purchasing a portion of O'Brien Solar Farm's output. The combination of these initiatives will allow the City to meet approximately 40% of its operational needs with solar power.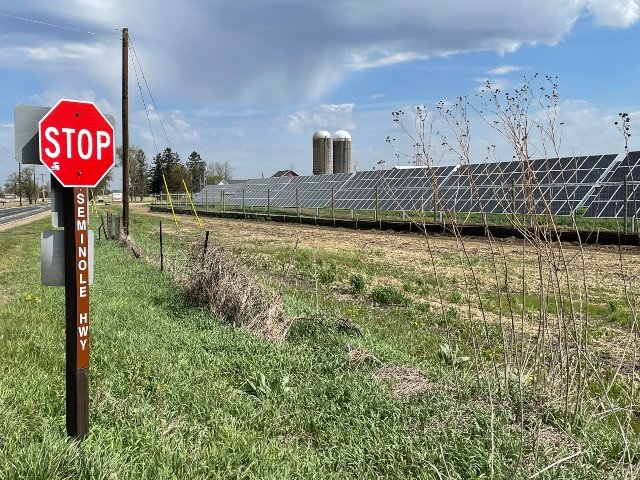 O'Brien Solar Fields
O'Brien Solar Fields, Dane County's largest solar farm to date, is a 20-megawatt solar array in Fitchburg, covering the former O'Brien Dairy Farm with 60,000 solar panels. The project, developed by EDF Renewables and owned and operated by Madison Gas and Electric (MGE), supplies locally generated solar energy to local businesses, municipalities, and public institutions under MGE's innovative Renewable Energy Rider (RER). Partners on this project include the City of Fitchburg, Placon, Promega Corporation, Tribe 9 Foods, University of Wisconsin-Madison, Willy Street Co-op, and the Wisconsin Department of Administration.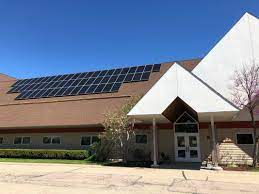 All Saints Lutheran
Located along Highway PD near McKee Farms Park, All Saints Lutheran installed 56 bifacial solar panels in April 2021, with help from a Solar for Good grant. In addition to hosting church services for their own congregation, All Saints shares its space with the Spanish-speaking congregation of Iglesia Ebenezer Asambleas De Dios. All Saints took this step into solar for the long-term cost savings, but also because they take seriously the call to care for creation as a part of being good stewards of all God has given them. The 20.7 kW array is expected to supply 92% of the facility's annual electric use.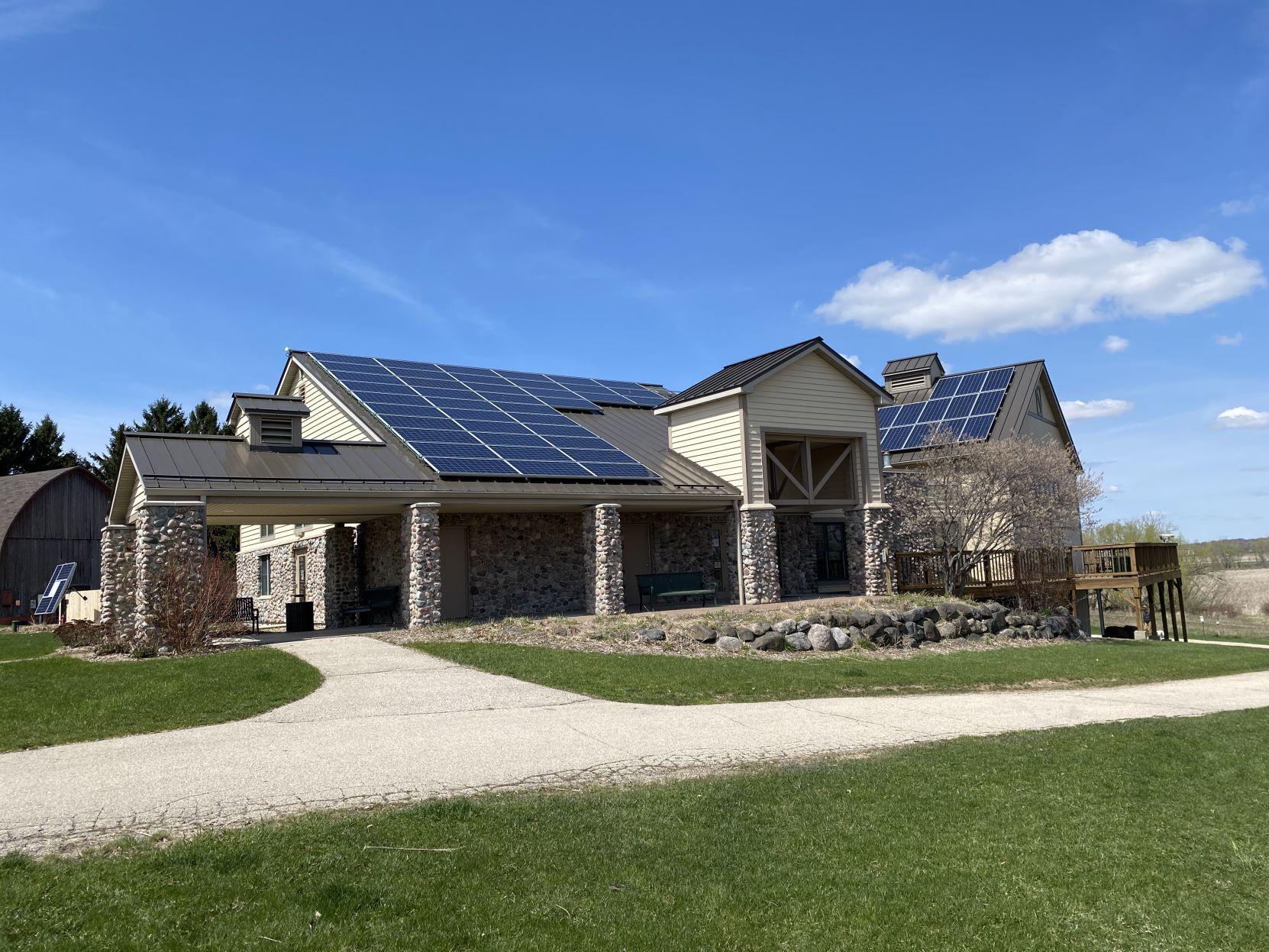 William G. Lunney Lake Farm Park and Lussier Family Heritage Center
With more than 460 panels on four buildings providing renewable electricity to campers and day-use visitors, William G. Lunney Lake Farm County Park and Lussier Family Heritage Center represent Dane County's first solar-powered park and campground. This year Staff Electric completed and energized a 66 kilowatt (kW) solar energy system at the park's campground. This system includes rooftop arrays on both the shower building and the park shelter. A separate solar system, also installed by Staff Electric, consists of a rooftop array atop the Lussier Family Heritage Center as well as panels on a nearby park shelter along the Capital City Trail. This 76 kW installation will provide more than 90% of the power consumed by the Lussier Center. An electric vehicle charging station is also available at the Lussier Center. As of today, Dane County owns more solar systems than any other county in Wisconsin—with a combined capacity of more than 800 kW at 16 county facilities. Coupled with the 9 MW solar array at the Dane County Airport (which is a partnership with MGE), Dane County gets 45% of the electricity used for county facilities from renewable energy sources.
2021 Ride with RENEW Sponsors