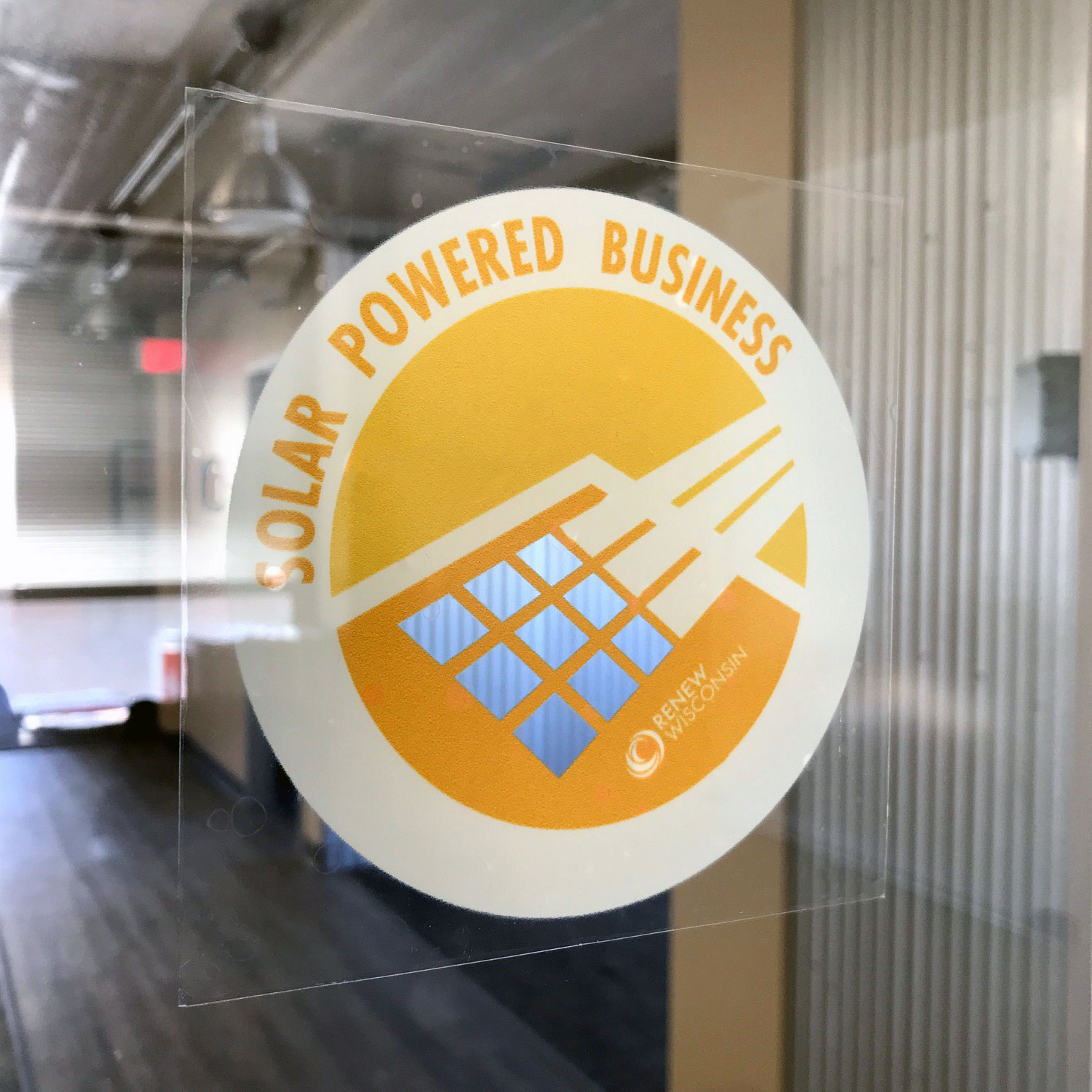 Thank you for helping to create a stronger, healthier Wisconsin by powering your business and/or building with solar! We've created Solar Powered Business and Solar Powered Building window decals so that you can proudly display your commitment to solar energy.
We will mail you a window decal for FREE! All we ask is that you take a picture of your new window decal and post on social media using the hashtags #SolarPoweredBusinessWI or #SolarPoweredBuildingWI and #RenewWisconsin. If you're not active on social media, you can email a photo to jodi@renewwisconsin.org and we will post for you.
Request your window decal by completing the form below.