Check out Mike Ivey's Interview of Ale Asylum co-owner Otto Dilba and the photos of Ale Asylum's new 100 kW solar electric system. Ale Asylum's array will be one of many 2014 renewable projects recognized at our upcoming Energy Policy Summit, titled Unlocking the Clean Energy Transition.
Register for the 2015 Policy Summit Here!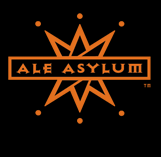 Photo Courtesy of Ale Asylum
Ale Asylum co-owner Otto Dilba has always credited partner Dean Coffey for cooking up Hopalicious, Bedlam and the other recipes that have turned their brewery into one of Madison's most-loved business start-ups.

"He's the beer expert … I'm just the words guy," said the self-effacing Dilba when the pair
launched their brewery
in a vacant warehouse near the MATC campus in 2005.
A native of Tomahawk, Dilba, 40, earned a degree in marketing from the University of Wisconsin-Madison in 1998 and worked for the hipster
Planet Propaganda
advertising firm before plunging into the beer business with Coffey. The two met while working at the now defunct
Angelic Brewing Co.
on West Johnson Street.
Today, Ale Asylum is housed in an $8 million, 45,000-square-foot brewery and tasting room at
2102 Pankratz St.
near the Dane County Regional Airport. By design, anyone flying in or out of Madison travels past the brewery.
With 45 employees,
Ale Asylum
will produce over 20,000 barrels of beer in 2014 and has launched distribution into the Illinois markets of Chicago, Rockford and Champaign. By comparison, the New Glarus Brewing Company sold 146,000 barrels last year, making it the 17th largest craft brewery in the nation, but distributes only in Wisconsin.
This month, Ale Asylum is partnering with
SunPeak
to install a 100 kilowatt photovoltaic solar system atop their building. Helped with a $75,000 grant through the state
Focus on Energy
program, Ale Asylum is looking both to lower its carbon footprint and cut its monthly bills with Madison Gas & Electric in half.
Ale Asylum has already made sustainability efforts including offering spent grain to area farmers for animal feed, using heat from the brewing process for its tasting room and letting cold winter air keep its walk-in cooler at the proper temperature.
Photo Courtesy of The CapTimes
The old line is that beer is cheap to make but expensive to move. Where do energy costs figure into the whole equation?
That is a very interesting question. For any business, salaries are the biggest expense but after that for us it's probably energy and ingredients. We wanted to add solar when we first opened in 2012 but the finances didn't make sense. But the people at SunPeak helped guide us through the process of applying for the Focus on Energy grants which made it possible.
Is the idea then just to lower energy costs or make a statement about sustainability while appealing to customers who care about the environment?
We don't spend our time worrying about what will appeal to anyone. That is a bad business practice no matter what business you are in. We just do what we do and try to do it right and hopefully people will attach themselves to that.
But on the solar, did you think, 'Hey, people who like craft beer will like us even more because we are trying to shrink our carbon footprint?'
Again, don't care. To go into the thinking that it's a good marketing gimmick is a terrible way to approach it. Solar is just one of the myriad of things that can help reduce our carbon footprint and our reliance on fossil fuels. We are told our monthly bills from MGE will go down by about half when we figure in all the incentives but this will only cover about 20 percent of our energy use.
Ok, let's talk about the beer. How is the expansion into Illinois going?
It's going great. Over the course of the first 12 months we're at about 50,000 cases which is right around the mark we were looking to hit. When I say cases, that is somewhere around 2,250 barrels or about 10 percent of our overall production which will be about 20,000 or 21,000 barrels this year.
What is the production capacity at Ale Asylum if you were to run 24-7?
If we were to max out the building we could do about 50,000 barrels a year. But we have a south facing wall we could knock down if we wanted to get even bigger. So we are not going anywhere. Ever. I just don't want to have to pick up and move that many tons of equipment again.
Any thoughts on the corporatization of the craft brewing industry? I see that Anheuser-Busch just bought 10 Barrel in Bend, Oregon, and earlier they bought Goose Island in Chicago. I'm sure this must be a big topic within the industry.
Our overriding philosophy is we would never let anyone else diaper our babies. When we were planning for our new location, I remember talking after a meeting with the head of the Madison Planning Commission and we were having a beer and sort of shooting the s— and he asked "So what happens when Budweiser comes knocking?" and I said, "We'll tell them to f— off." That kind of sums it up.
Listen, for the guys at
10 Barrel
or Goose Island, they're good people doing good things. But they have their own philosophy and we have ours. We would stop distributing and just become a brew pub before we would ever sell out to Bud.
What Budweiser and these big breweries used to do was buy these small breweries and bury them in their lineup and crush them and destroy them. I guess they have figured out that it is not a business plan that works. So hopefully now they buy them and then let them do what they do, in addition to offering them the distribution channels and tutelage they didn't have before. I hope that is the case and I think it is.
But does that tarnish the craft brewing scene? You might say 'I used to drink Goose Island but I don't anymore because they are owned by AB.'
I think that comes down to an individual perspective so it depends on the consumer. Some won't care. Some will have that exact thought process. Personally I don't think it should matter whether the product is beer or horseshoes. If it's good, it's good. I mean at Goose Island, it's still local people, working hard, doing their thing, caring about what they do. It's not about Budweiser coming in and saying "You need to do this." It's more about keeping their hands off and giving them the tools and more access than they had before. For them, maybe that isn't a bad thing.
Unfortunately some people make the mistake of thinking that just because you get larger you care less about the things that matter most. Look, we don't care any less about quality. It's always been about the beer. Every day of every week we are looking to get better. To suggest that because we are at 20,000 barrels instead of 2,000 barrels we care any less is just wrong.
Where do you see the industry going then? Craft beer is 7 or 8 percent of the market now. Will we continue to see the growth or do you see it leveling out at some point?
It's grown every year for 30 years and never had a down year and it's not going to because once you develop a taste for craft beer you are not ever going to go back to the swill. You just don't. It's like when you were in college having your bologna sandwiches and you discovered for just a little bit more money you could get fresh deli meat. When was the last time you bought bologna?
Life is too short to drink cheap beer, right?
I agree 100 percent on that one. If I have to pay for it, I want to enjoy it. But seriously, it's never going to go down because the trough we are pulling people from — Budweiser, Miller and Coors — is enormous, it's huge. They lose a 10th of one percent and that is hundreds of thousands of barrels spread across the craft beer industry. So there is so much room for growth.
Finally, I see you are going to roll out a new seasonal each month in addition to your regular lineup.
We'll start in mid-January with the first one. It's called Velveteen Habit. It's an IPA and a lot of people have described us as the "hopheads" brewery so I figure they will enjoy an IPA from us. We'll try not to mess it up.
Read more: http://host.madison.com/news/local/writers/mike_ivey/q-a-otto-dilba-says-ale-asylum-will-never-sell/article_ba73ea84-b5ba-582a-a71d-a730d95b460f.html#ixzz3MfbHh3g2