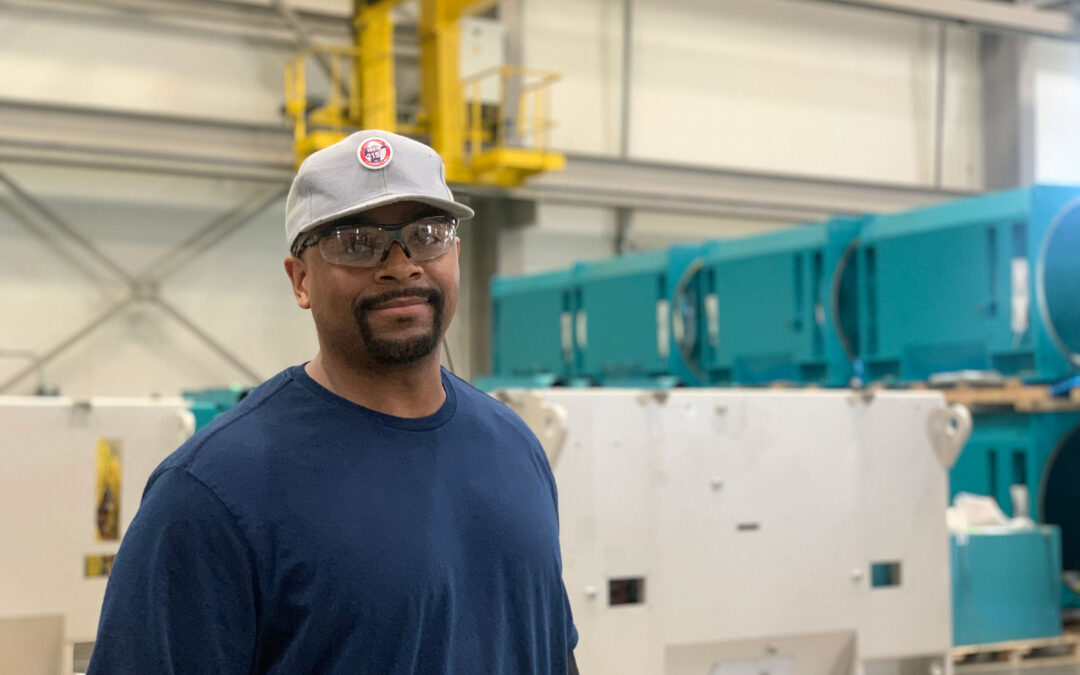 Akinlana Abdalla is tall and self-assured with a gentle, almost playful demeanor. He was "the kid who always got in trouble for taking his toys apart to see how they worked." This curiosity and innate engineering mind make him particularly good at his job as a Wind Turbine Repair Specialist at Ingeteam in Milwaukee, WI, where teams of engineers and technicians specialize in supporting solar, wind, hydro, and other renewable energy products.
Akinlana was born in Milwaukee, where he now lives with his wife and children. He has an extensive background in commercial construction and is a Journeymen Carpenter by trade. His career took him from deep tunnel mining through Laborers' Local 113 to building bridges for Zenith Tech, later starting a business with his wife, and eventually earning an undergraduate degree in general management. He was attracted to Ingeteam because he wanted to move away from management and get back to a more "hands-on" work environment aligned with his values.
Ingeteam is a global renewable energy solutions company. Their 140,000 square-foot state-of-the-art production facility in Milwaukee is the only place in the United States where wind turbines are built by an American workforce.
Ingeteam customers send wind turbine generators that cannot be repaired up the tower. Akinlana and his team perform mechanical and electrical diagnostics on the generators to determine their failure. Ingeteam then submits a report to the customer and a cost estimate for the needed repairs. If the customer decides to move forward with the repairs, Akinlana and his team "repair it and send it back to the customer like new," adhering to the Code of Excellence established by IBEW 2150.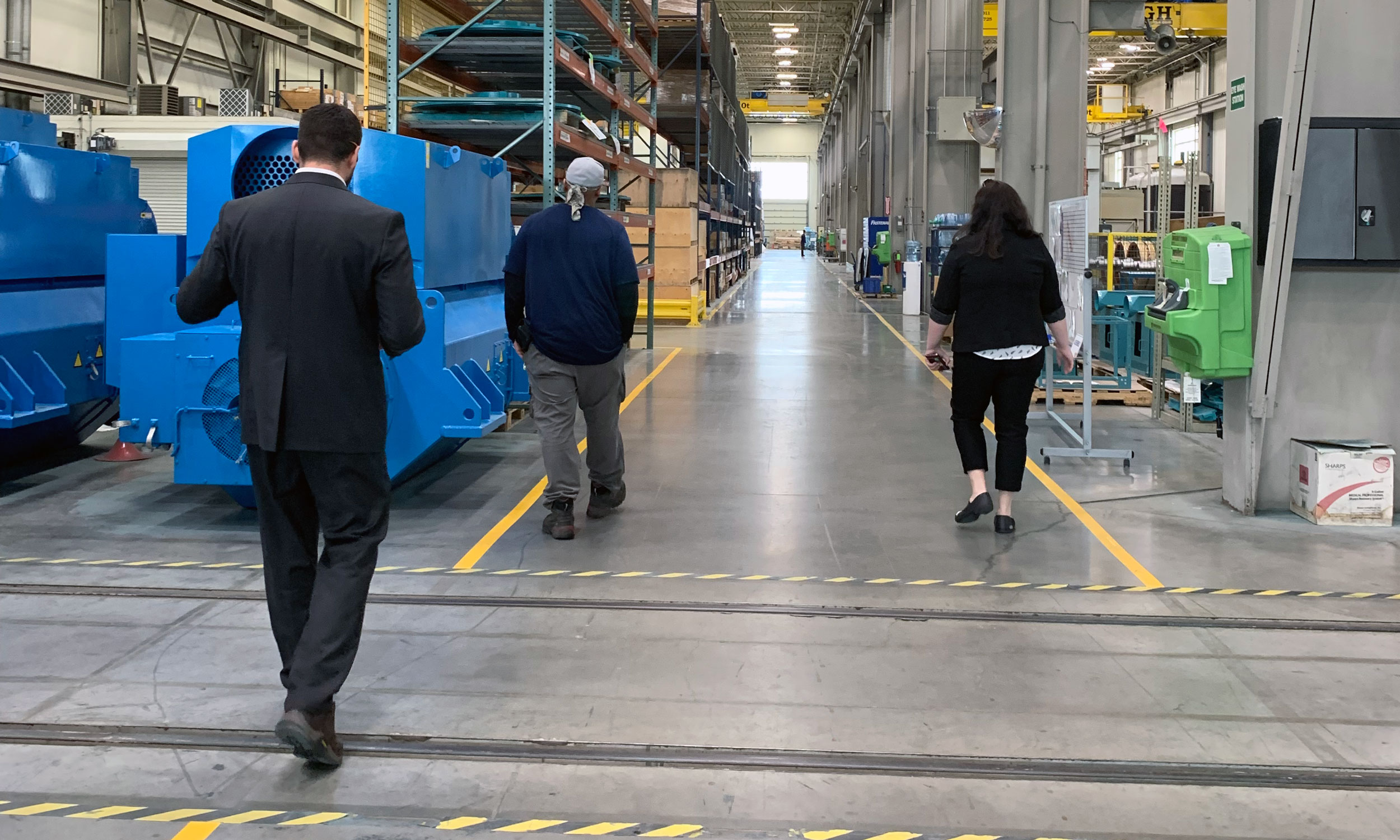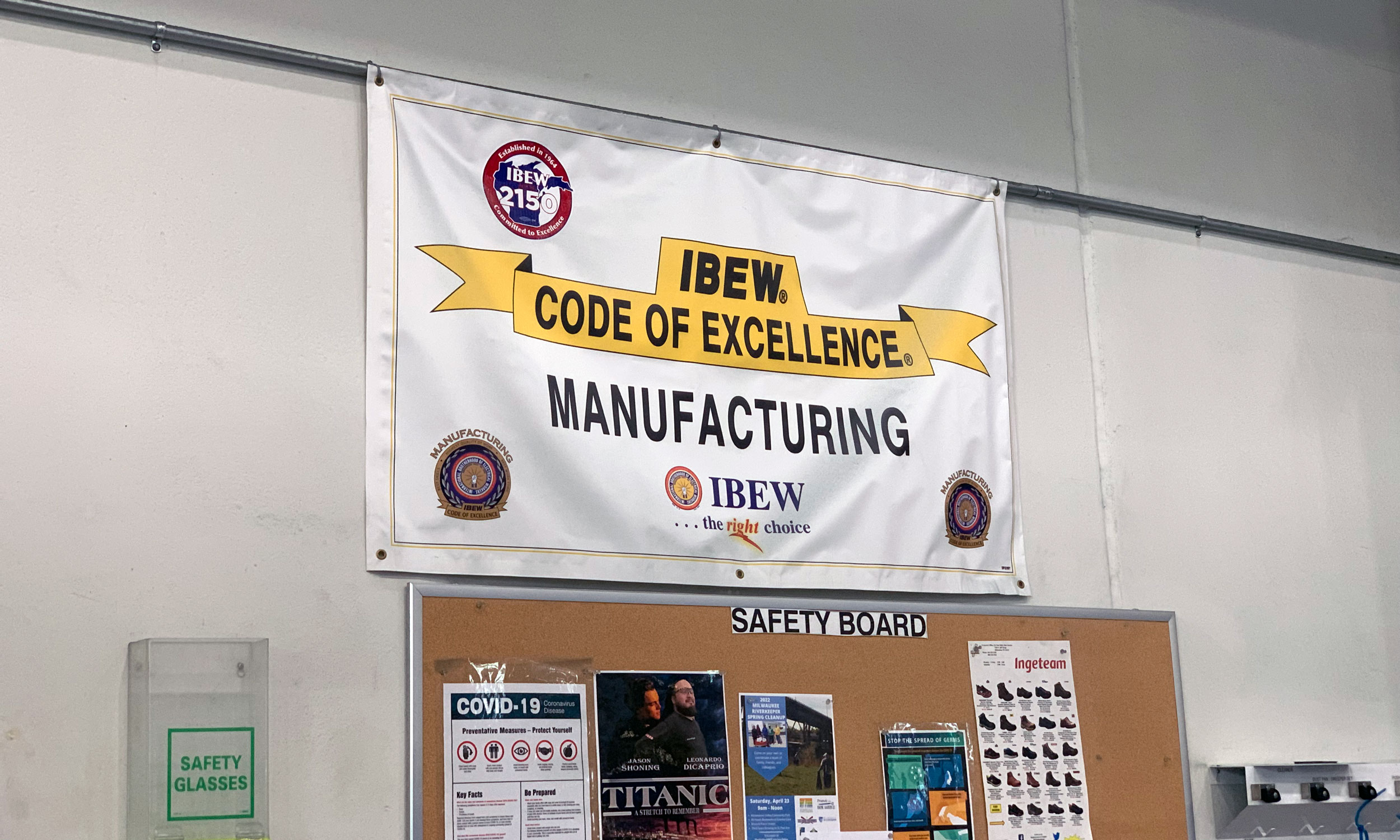 "You never know what you're going to get," Akinlana said. "There's no monotony. Every day is something different. We could get the same [generator] models coming in on one truck, but all of them will have different issues. When we open it up, it's just fun trying to get to the bottom of what the root cause of a failure is."
While it seems as if Akinlana was born to do this work, he thinks his success is determined by having a positive attitude and complementing it with aptitude.
"If you have a good attitude, that's 90% of it," he said. "Developing your mechanical aptitude and other skills to complete a repair is something that can be taught. But it starts with just having a can-do attitude and just appreciating the opportunity to be able to do what you do."
His passion for his work extends beyond his enjoyment of taking things apart and then putting them back together. Akinlana has a deep sense of the impact of his work.
"Ingeteam provides something imperative for preserving and conserving the future environment, not only for ourselves but for our children and generations to come," he said. "Because we know that we have not learned to discipline ourselves from gluttonous consumption, we have to have green energy."
"This job aligns with my personal social responsibility." Akinlana continued. "It's nice to work for an entity where you share a passion for ensuring that we preserve our environment. Being an avid outdoorsman, being out in nature with my children, fishing, and hiking, it's important to me that I give back. To be able to work doing something that allows me to do that, I think is absolutely profound."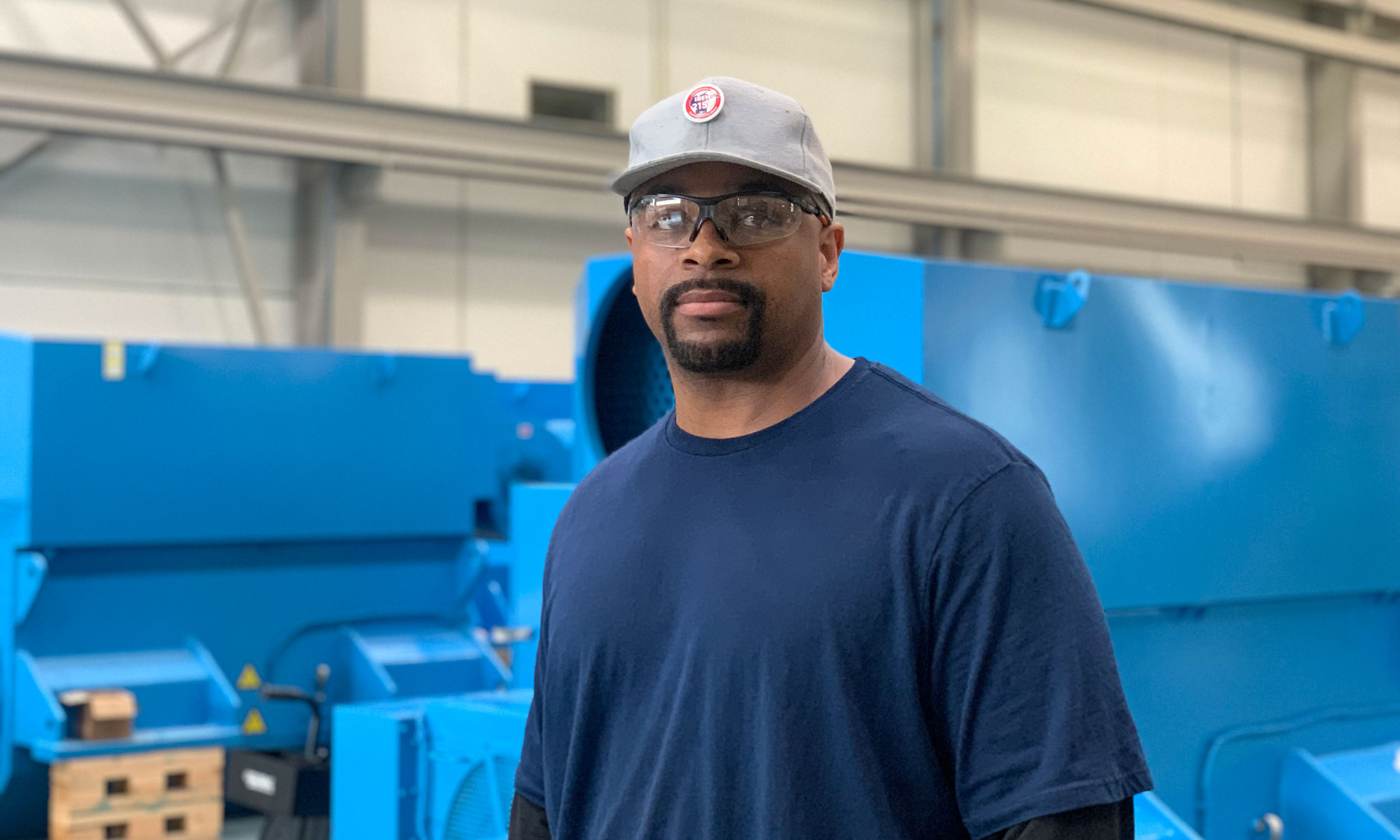 His team appreciates his passion and skills. Garan Chivinski is the Human Resources Manager at Ingeteam and the one who introduced him to RENEW Wisconsin.
"He's a wealth of knowledge," Garan said. "We're seeing a time when those units [wind turbine generators] are coming back in, and they need to be serviced. They need some love and care to renew themselves and not create excess waste that they weren't intended to create. AK [Akinlana] has really led that here for us, to get absolutely every single last spin, every single last value out of that resource possible for our customers and for the community. That's why when you asked about somebody who might be your boots on the ground, somebody who's the future of the wind industry in Wisconsin, this is the guy."
Akinlana IS a wealth of knowledge. He's also the kind of person who considers his work and actions and their effect on the world. This kind of thoughtfulness and passion is inspiring, and it's easy to see why he is so respected and valued at Ingeteam.
"It's nice to watch Elon Musk trying to fly off into another part of space," Akinlana added. "But ultimately, when you see them go up in the rocket, you're just going into another part of where you already are. Interesting, right? The reality is that we have this one small globe to live on, and no amount of money will get you away from that reality. Even if you set up something on Mars, you would have to come back here to get resources to live off of there. We have this [Earth], and we have to take care of this. Our level of consumption without trying to curb the adverse effects is damaging for the future. So that's why this work is really, really important to me. I enjoy it every day. It's not even work, not work at all."