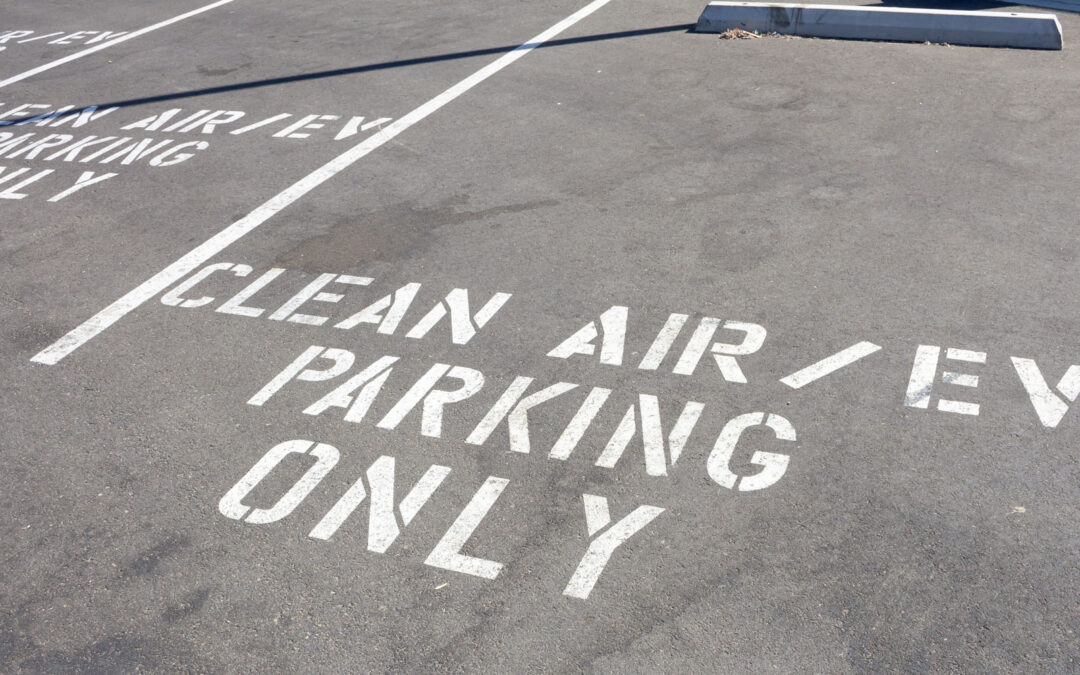 RENEW is happy to announce EVs for Good, a new grant program created to foster the expansion of and transition to electric vehicles among nonprofits in Wisconsin. EVs for Good will reduce the upfront costs of purchasing an electric vehicle while reducing vehicle maintenance costs and transportation emissions. 
RENEW Wisconsin's mission is to lead and accelerate the transformation to Wisconsin's renewable energy future through advocacy, education, and collaboration. Transportation accounts for approximately 25% of Wisconsin's energy use and emissions. This presents a huge opportunity to transition our state's vehicles away from fossil fuels and onto clean, renewable electricity sources. Electrifying transportation will result in lower carbon emissions and improved air quality for all Wisconsinites. 
EVs for Good is possible thanks to a generous donation from Carol and Andy Phelps. The Phelps installed a solar array at their Middleton home in 2019 and recently purchased an electric vehicle to further reduce their carbon emissions. The Phelps are extremely happy with their shift from gasoline and want to ensure everyone has the same opportunity.
"Everyone thinks electric cars are only for rich people, but EVs are for everybody," said Andy Phelps.
This interview of Carol and Andy Phelps explains why they are so passionate about the EVs for Good program.
EVs for Good will offer grants for 20% of the cost of an electric vehicle, with a maximum grant of $5,000. Larger grants, capped at $10,000, are available for organizations seeking to purchase an electric van or bus. In addition, $500 grants are available for organizations who choose to install Level 2 (or higher) electric vehicle charging equipment.
Preference will be given to organizations that work on issues related to social justice or education.   Preference will also be given to organizations that serve black, indigenous and people of color (BIPOC), low-income, or rural communities, as well as, those that serve children or seniors.
Nonprofits can apply for the following:
Vehicle Grant: Covers 20% of the cost of a new or used electric vehicle, with a $5,000 maximum amount. Grants may also cover 20% of an electric bicycle or an electric cargo bicycle purchase. 

Van or Bus Grant: Covers 20% of the cost of a new or used electric van or bus, with a maximum grant amount of $10,000. The vehicle must be able to transport eight or more persons safely.

Electric Vehicle Charging Equipment Grant: $500 grant for nonprofits installing a Level 2 (or higher) electric vehicle charger.
Organizations that receive an EVs for Good grant must agree to promote their awards in their communities. This outreach can be a media event, an open house for the solar + charging infrastructure, a vehicle demonstration, or a "ride and drive" for an electric vehicle purchase.
Grants will be distributed on a first-come, first-served basis, with the initial grant cycle opening in Spring 2021. If all funds are not awarded in Spring 2021, grant applications will be accepted on a biannual basis until all funds are dispersed.
The initial grant cycle for EVs for Good will open on Thursday, April 1, 2021. Applications are due by Saturday, May 1, 2021. Questions can be emailed to sam@renewwisconsin.org.