Growing up in Wisconsin, I took the bus to school every day. I remember playing games outside with kids from my neighborhood as we all waited for the bus. I also remember the growing headaches, finding it odd that my asthma would worsen, and how I would often cough or struggle to catch my breath while trying to talk with my friends as we got off the bus.
I used to describe this as feeling "blah" as I started my school day. Symptoms like these are unfortunately common for children exposed to exhaust from the diesel buses they take to and from school every day.
According to 2022 data from the World Resources Institute, more than 20,000,000 U.S. children ride the school bus across the United States, and over 90% of U.S. school buses run on diesel fuel. In Wisconsin, the Wisconsin School Bus Association reports that approximately 50% of school children ride the bus, with the Department of Public Instruction (DPI) reporting more than 800,000 enrolled students and over 347,000 students transported. It's also important to note that the private school students transported by Wisconsin public school districts are not included in these numbers.
While a short bus ride may seem harmless, the tailpipe emissions from a diesel bus can and do have negative impacts on children's health, moods, and lung development. While diesel buses drive students to school or sit idling in front of schools, children are exposed to unhealthy concentrations of pollutants.
Even if a diesel bus is not pumping out black smoke, this doesn't mean it is not releasing harmful emissions into the surrounding air. According to the Agency for Toxic Substances and Disease Registry (ATSDR), nitrogen oxides in diesel emissions can cause tiredness, irritability, headaches, and nausea, but greater symptoms appear in the high number of children riding to school with asthma.
Children makeup roughly 40% of all asthma cases despite representing only about 25% of the United States population, and nearly 100,000 students in Wisconsin are recorded to have asthma each year. Research has concluded that diesel exhaust can cause daily irritation of asthma, leading to an increase in the severity and frequency of asthma attacks. Such emissions can cause inflammation of the airways that can cause the onset of asthma or lead to a long-term increase in the severity of asthma.
A study conducted in 2017 found that a child will typically miss three to five school days after an asthma attack, often alongside a parent or guardian who must also miss work. Reducing an asthmatic child's exposure to diesel exhaust can decrease the number and severity of asthma attacks they may have and increase their attendance and well-being in school.
So, the headaches, lethargy, and shortness of breath I felt are among the common immediate symptoms from diesel exhaust exposure, especially for a child with asthma like I was, but what about the other long-term health effects?
Many institutions, including the Internal Agency for Research on Cancer, the United States Environmental Protection Agency (EPA), the National Institute for Occupational Safety and Health, and the National Toxicology Program, have concluded that diesel exhaust is a harmful carcinogen. They found that exposure to such pollution is closely tied to the development of lung cancer.
Diesel exhaust contains multiple EPA criteria air pollutants, such as sulfur dioxide and fine particulate matter, as well as over 40 chemical compounds that are classified as a Toxic Air Contaminant (TAC) by the Natural Resources Defense Council (NRDC). Fine particulate matter in diesel exhaust can be especially harmful. These pollutants are smaller than 1 micron in diameter, allowing them to penetrate deep into the lungs leading to decreased lung function, further increased risk of lung cancer, and increased asthma severity.
Children, whose lungs are still developing, breathe at faster rates than adults, making them more susceptible to these health risks. In a study conducted by the NRDC titled "No Breathing in the Aisles," scientists were able to specify just how much diesel exhaust children were exposed to on their daily routes to and from school and how this exposure threatened children's health.
Luckily, emissions from diesel buses have improved with newer bus models since this study was completed due to EPA updates on filtration requirements, but immense volumes of diesel exhaust still spew out of school bus tailpipes today. More recently (in 2016), the National Resources Defense Council (NRDC) released a landmark report citing research, including a 2015 University of Michigan study linking the negative effects of diesel emissions on the health of school children, particularly for those in disadvantaged groups who are more likely to ride the bus to school.
In response to the negative health link between diesel emissions and school children's developmental health, the EPA launched the Clean School Bus USA fleet upgrade program for diesel school buses in 2013, which supported the adoption of cleaner technology, including diesel emissions controls and propane. The EPA also instituted an ongoing national idle reduction campaign for school buses and, more recently, Diesel Emissions Reduction Act (DERA) funding to reduce toxic emissions from all diesel vehicles.
The benefits of transitioning to cleaner modes of transportation are clear, especially when you consider that there is no known safe level of exposure to diesel exhaust for children. Electric school buses are a cleaner, healthier alternative to diesel buses. These vehicles lead to a 100% reduction in tailpipe emissions per diesel bus replacement. However, the daunting upfront costs often deter school districts and school bus providers from purchasing them.
The EPA has offered a solution to this expensive issue. With funding from the Bipartisan Infrastructure Law of 2021, the EPA launched the  Clean School Bus (CSB) Rebates Program to assist districts in the shift to clean and zero-emissions (ZE) electric school buses for U.S. school children. This program allows school districts and third-party bus companies to apply for rebates so they can replace their old diesel buses with new electric school buses at no cost.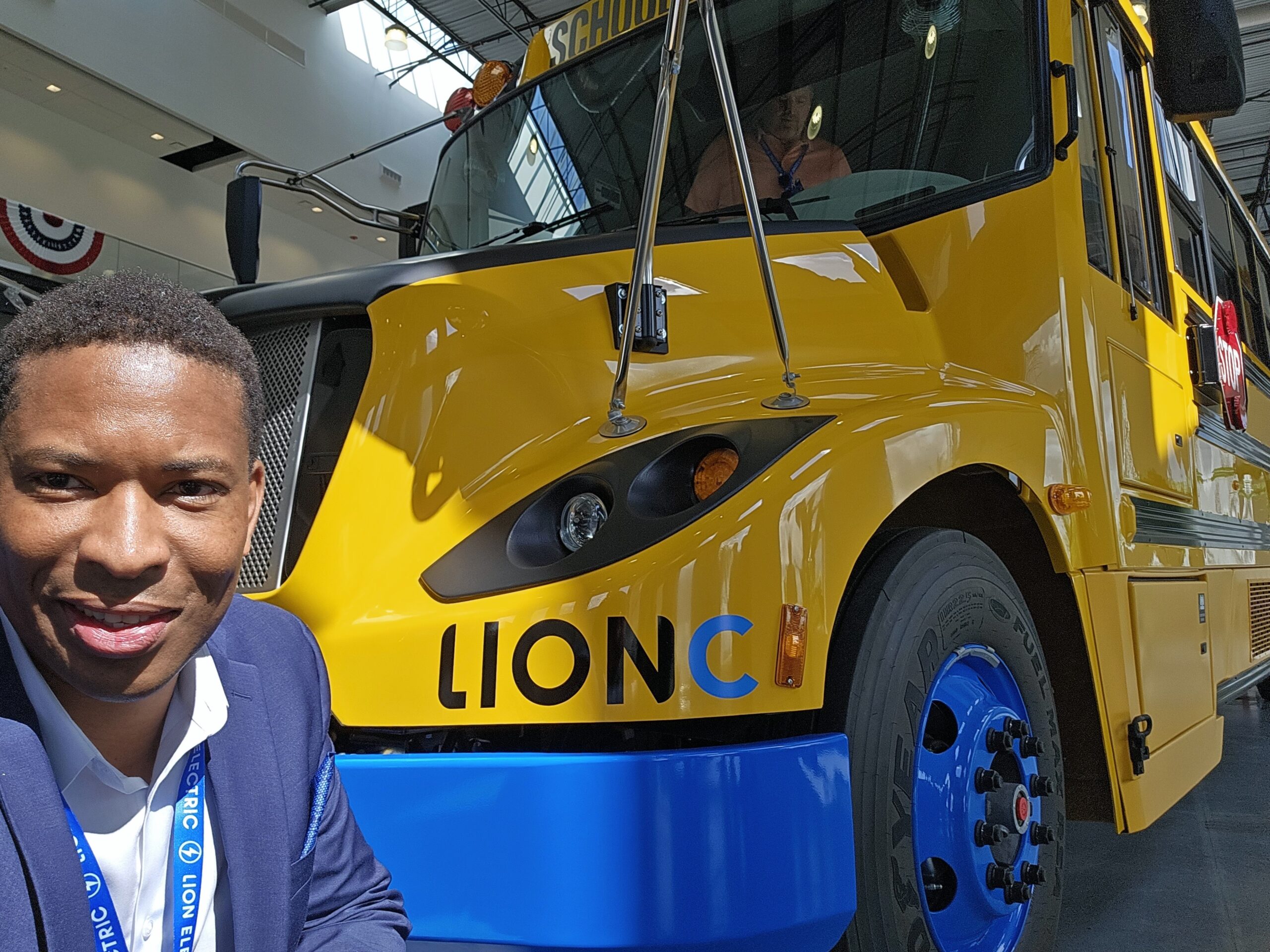 In fact, with the costs of recharging and maintenance for electric school buses being significantly lower than that of refueling and maintenance costs for diesel buses, school districts can save thousands of dollars every year by transitioning to these clean buses.
In the 2022 funding cycle, 15 districts in Wisconsin were awarded rebates from the EPA for a total of 65 electric school buses that are expected to go into operation during the 2024 school year. This will aid in the transition to zero carbon emissions for students in Wisconsin and positively impact their health and development going forward.
The EPA CSB Program decreases the pressure on school districts to cover the daunting upfront costs of electric school buses. With this funding, schools can feel reassured in their decision to make a cost-effective transition to cleaner, healthier buses for their students. This opportunity, however, will not be around forever. The time to take action and improve the health and well-being of Wisconsin students is now.
Sign up today to stay in touch about the Clean School Bus Program here. For further information about electric school buses, the Clean School Bus Program, and how you can help your school district transition to cleaner transportation, feel free to contact Francisco Sayu, Emerging Technologies Director at RENEW Wisconsin, at francisco@renewwisconsin.org.