Immediate release
January 6, 2016
More information
Tyler Huebner
Executive Director
608.255.4044 x 1
tyler.huebner@renewwisconsin.org
Keynotes and Agenda Set for January 21st Renewable Energy Policy Summit
Event Aims to Shape the Utility of the Future
RENEW Wisconsin will host its fifth annual Renewable Energy Policy Summit on Thursday, January 21, 2016, at Monona Terrace in Madison. The theme of the event, "Shaping the Utility of the Future," will delve into the rapidly changing electric utility environment and examine business models under which utilities and customers can bring more clean energy into the Wisconsin energy mix.
The event will feature two excellent keynote speakers:
Mary Powell, President and Chief Executive Officer for Vermont-based Green Mountain Power (GMP) corporation, an investor-owned utility. As CEO of this utility, Mary initiated and implemented a strategic and comprehensive restructuring of GMP to provide low carbon, low cost, and reliable power to its customers. GMP is the first utility in the world to become a member of B Corp, showing a commitment to use energy as a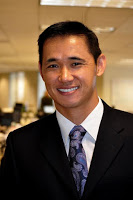 force for good.
James Tong, Vice President of Strategy and Government Affairs at Spruce Finance, where he leads industry-wide efforts to accelerate deployment of solar energy. He has helped popularize the idea of "grid neutrality" and is a recognized expert on utility integration of distributed energy resources.
After the opening keynote, three panelists representing Wisconsin electric providers and suppliers will offer their insights into the opportunities and challenges for expanding clean energy development in Wisconsin. The panel will feature:
– Deb Erwin, Regulatory Policy Manager, Xcel Energy (WI)
– Brian Rude, Vice President of External and Member Relations, Dairyland Power Cooperative
– Kevin Westhuis, Utility Director, River Falls Utilities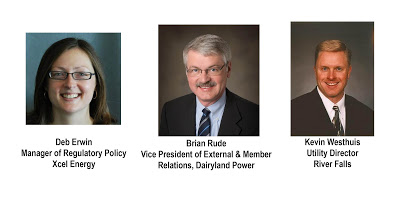 The panel will be moderated by Eric Callisto, a Partner with the law firm of Michael Best and Friedrich LLP, and former Commissioner on the Public Service Commission of Wisconsin.
Between lunch and the afternoon keynote, RENEW will recognize the most noteworthy clean energy installations built in 2015.
Titled "Driving Markets," the afternoon panel will feature four representatives of renewable energy industries active in Wisconsin.
– Steve Dvorak, president, DVO, Inc. a biogas digester firm (Chilton)
– Adam Gusse, vice president, H&H Solar (Madison)
– Amy Heart, senior manager, public policy, Sunrun, Inc. (Milwaukee)
– Chris Kunkle, Regional Policy Manager, Wind on the Wires (St. Paul, MN)



The panel will be moderated by Susan Crawford, attorney with Cullen Weston Pines & Bach, and a member of RENEW's Board of Directors.
RENEW Wisconsin's Executive Director Tyler Huebner says, "We chose this year's theme to re-start the conversation on the direction of Wisconsin utilities and clean energy. Wisconsinites want more homegrown, renewable energy and our utilities can be winners from the transition, if they can adapt to the technological innovation and evolving customer interests taking place around them. We're bringing in two of the best leaders in the country as our keynote speakers to explain this transition: Mary Powell, who as a utility CEO is about 5 years into this evolution at Green Mountain Power, and James Tong, who is a thought leader on how the electric grid itself may need to evolve to enable a more widespread, distributed power future."
Registration rates are $115 for members of RENEW Wisconsin and $145 for non-members. The rate for government employees is $85 and for students is $35. Membership with RENEW starts at $35 for individuals and $200 for businesses and organizations.
For more information on the 2016 program agenda, speakers, and registration, please visit
http://renewwisconsin.org/2016_Summit/