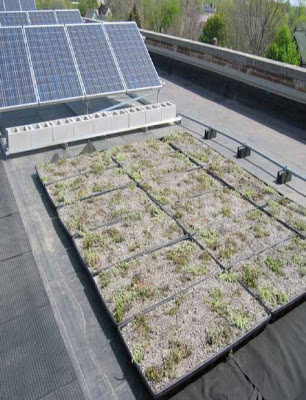 From a story by Mary Louise Schumacher in the Milwaukee Journal Sentinel:
From a coffeehouse with a green design to a gathering place in a former industrial wasteland, from a dynamic railway station to a new airport concourse, from a face lift for what's now an upscale Cajun eatery to the restored roof of an old Polish church, 27 projects will be honored today by Mayor Tom Barrett for contributing to Milwaukee's urban landscape.

Barrett will present the Mayor's Urban Design Awards, for design excellence, and the Cream of the Cream City Awards, for smart preservation, at a reception at the University of Wisconsin-Milwaukee's School of Architecture and Urban Planning, 2131 E. Hartford Ave., at 5 p.m.
The design awards will go to projects completed by the end of 2007, including the Dr. Wesley L. Scott Senior Living Community, 2802 W. Wright St., for creating an environmentally sustainable building with a rooftop solar energy system (pictured above).