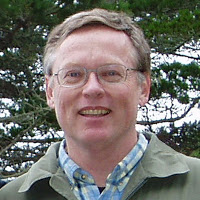 FOR IMMEDIATE RELEASE:
Contact:
Gina Sinisi, Communications Coordinator
Midwest Renewable Energy Association
715-592-6595 ext: 113
gina@the-mrea.org
MREA ELECTS NEW BOARD PRESIDENT
CUSTER, WI – Thomas Brown was recently elected as the Board President of the Midwest Renewable Energy Association (MREA). Tom is an architect and LEED-Accredited Professional specializing in environmentally-responsive green design. He teaches environmental design courses at UW-Stevens Point and frequently presents at regional and national conferences. Tom has been a MREA member from its beginning, and is also a founding member of both the Energy and Environmental Building Alliance (EEBA), a national organization devoted to high-performance buildings, and the Wisconsin Green Building Alliance (WGBA). He is also a member of the U.S. Green Building Council (USGBC) and the Sustainable Buildings Industry Council (SBIC).
As an Architect, Tom's projects have received numerous awards and been recognized nationally. His Mead Wildlife Area Education & Visitor Center was the first publicly-owned project in Wisconsin to achieve LEED Platinum Certification. Another project, the Sullivan Residence, was selected by the National Association of Home Builders Research Center as the most Innovative/Advanced Custom Home in a cold climate region in the country.
Tom lives in Stevens Point with his spouse, Jo Seiser. Jo is Executive director of the North Central Conservancy Trust (NCCT), a 7-county regional land trust for central Wisconsin. They have two children, Anders & Ivy.
Brown said that "as a founder and friend of the Energy Fair for over 20 years, I am pleased that I can help further the goals of the MREA as we continue to grow and expand our training opportunities and offer our considerable renewable energy expertise to our partners and others throughout the Great Lakes region of the Midwest."
The MREA welcomes Tom at his new role as President.