Did you know Wisconsin is one of over a dozen states that currently does not allow direct sales of electric vehicles?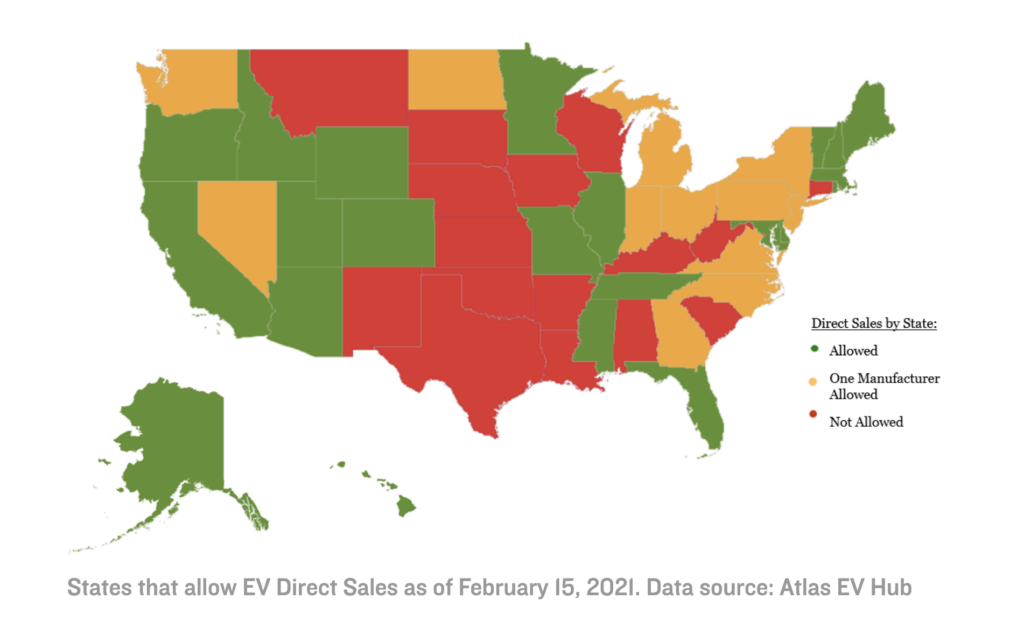 This week, I had the opportunity to provide testimony – alongside Tesla, Lucid, and other industry experts – explaining RENEW Wisconsin's support of Senate Bill 462, which would allow direct sales of electric vehicles in Wisconsin.
This is an important and much-needed step towards electric vehicle (EV) expansion in Wisconsin, as it removes market barriers and allows consumers greater access to EVs that better suit their financial and driving needs.
This legislation also ensures Wisconsin does not get left behind in the electric vehicle marketplace.  It has the potential to bring jobs to Wisconsin by opening the door for companies like Fisker, Rivian, Lucid, and Tesla to both manufacture and sell EVs directly in Wisconsin. As Henrik Fisker, CEO and Co-Founder of Fisker, Inc., recently said in Forbes: "The one sticking point for me would be that I don't want to start producing a car in a state where I can't sell my car direct."
And if you're worried about direct sales putting dealerships out of business, research shows that in states that currently allow direct sales of electric vehicles, the traditional dealership model experienced 52% sales growth and 18% employment growth (higher than the national average).
However, in states that do not currently allow direct sales, the sales and employment growth of the traditional dealership model is lower than the national average and much lower than in states that do allow it.
Senate Bill 462 is about diversifying Wisconsin's auto industry and Wisconsin's economy.  In 2020, 45% of electric vehicles purchased by Wisconsinites were purchased in-state, and 55% were purchased out-of-state. That's 55% in lost sales revenue due to an out-of-state electric vehicle purchase!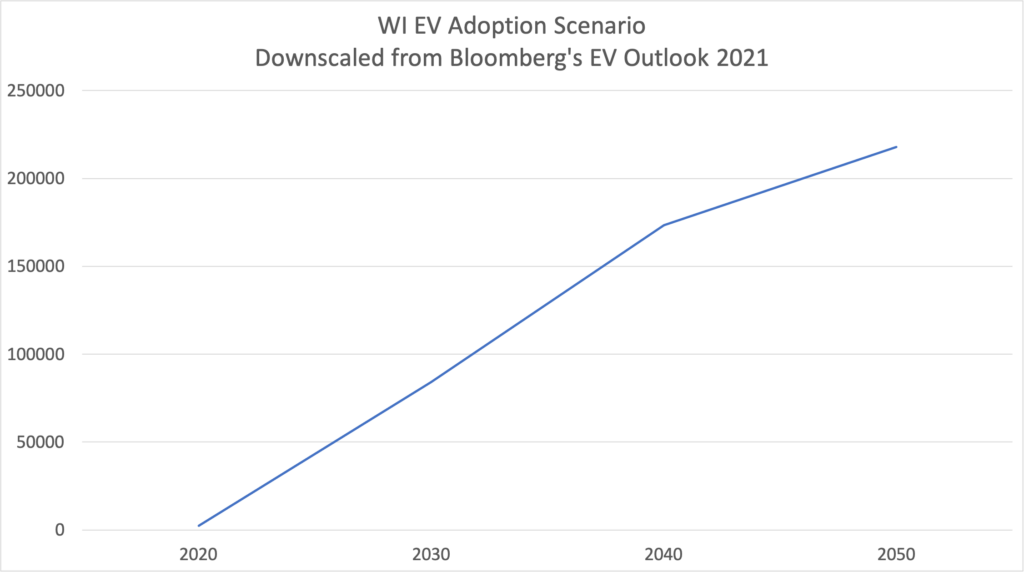 The chart illustrates the projected growth in electric vehicle adoption in Wisconsin based on Bloomberg's EV Outlook 2021 (analysis conducted by Robin Lisowski of Slipstream Aug 2021).
Passage of this legislation would let consumers decide for themselves, how they want to shop for and purchase an electric vehicle. As Kathy Harris from NRDC puts it "Let Drivers Buy Clean Cars."