RENEW Wisconsin's Board of Directors is pleased to announce that Tyler Huebner has been chosen to be RENEW's Executive Director, beginning June 1.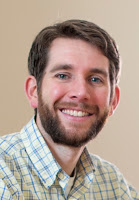 Tyler comes to RENEW with a rich background in clean energy, government, and nonprofit organizations. He worked for the State of Wisconsin (Division of Energy Services) and the U.S. Department of Energy (Energy Efficiency & Renewable Energy Division) managing initiatives within the Weatherization Assistance Program. Tyler was also a consultant for ICF International and a Facilities Management Engineer for the University of Iowa, where he earned his Bachelor's degree in Electrical Engineering. He holds a Master's degree from Stanford University in Civil and
Environmental Engineering.
"Tyler brings an enthusiastic attitude and a unique ability to work with other stakeholders. He clearly sees both the challenges and opportunities related to leading a renewable energy policy organization in Wisconsin today," said Jenny Heinzen, RENEW's Board President.
Aside from his busy working life, Tyler and his wife Heather are new parents with the birth of their first child, Emma born in April. They reside in Madison.