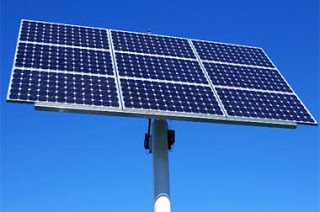 Michael Vickerman, RENEW Wisconsin's Program and Policy Director, spoke in Pepin, WI on Saturday May 30th at a Solar Workshop. Michael's presentation, titled "All Aboard the Solar Train," discussed solar happenings in Wisconsin, and how to continue its growth here in the state. The workshop featured other experts in the solar industry, and was a great day of learning and networking.
See Michael's presentation here!
Leading up the event, Eau Claire news affiliate WQOW produced a great video on solar projects in Pepin County, and how the owners have benefited from it.