'Solar for Good' grant program far exceeds expectations, seeks additional supporters to help Wisconsin nonprofit organizations "go solar"
Demand for a new program of solar energy grants for mission-based nonprofit organizations has far surpassed expectations, according to RENEW Wisconsin, a state-based renewable energy advocacy organization. As a result, the program's funders and organizers are seeking additional contributors to provide funding for all qualifying nonprofit organizations who applied.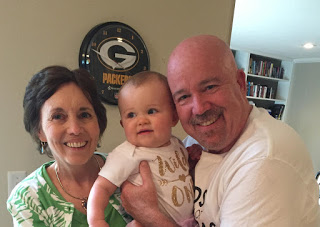 Business owners Cal and Laurie Couillard of Deerfield conceived of and seed-funded the program, called Solar for Good, which was designed and administered by RENEW Wisconsin. (See "Wisconsin Businessman Creates Fund to Help Nonprofits Go Solar" from WUWM Milwaukee Public Radio.)


Solar for Good announced in October that it would award a total of $125,000 in grants to nonprofit organizations and houses of worship to provide them with up to 20% of the cost of installing solar electric systems.


But demand for the grants exceeded organizers' expectations. When the application period closed on November 13th, 23 organizations across Wisconsin had applied for over $222,000 to support their solar projects, leaving a gap of $97,000 that the program seeks to raise from other donors.


If all of the grant requests were funded, the program would support over 1,100 kilowatts of solar installations worth $2,400,000.


"The initial contribution has the potential to leverage 20 times its original value in solar installations," said Tyler Huebner, executive director of RENEW Wisconsin. "The fund was started by a single family, but with the level of interest we've seen, the dream is that we would grow this initiative to support all 23 of the projects. If there are other philanthropists out there who care about renewable energy and want to invest in local community organizations, we encourage them to reach out to RENEW Wisconsin and consider donating."


A diverse group of nonprofit organizations applied for the solar grants, including a food pantry near Madison, an organization that serves homeless veterans in Racine, and several houses of worship including a mosque, a synagogue, and many churches. The applicants were asked to demonstrate their ability to serve social justice, low income, educational, or other mission-driven purposes, as well as demonstrate their ability to raise the remaining funds and educate their memberships and communities about solar energy when the projects are complete.


With solar installation costs falling dramatically and public enthusiasm on the rise, more and more people and businesses have installed solar in recent years, and the program seeks to expand the benefits of solar to not-for-profit organizations. By installing their own solar PV systems, these organizations will be able to generate their own clean, renewable energy, save money on their utility bills, and reinvest the energy cost savings back into their work.


"The idea is that if we can install solar panels on churches and other nonprofits, then all the people that are going there will also see this happening. I want to spread the message that solar is not just green for the environment, it's green monetarily. You can actually save money doing it. It pays for itself. And I want to get that word out because I don't think a lot of people know it," said program founder Cal Couillard.


How to donate
Individuals can learn more and donate at
http://renewwisconsin.org/action/SolarforGoodDonation.htmhttp://renewwisconsin.org/action/SolarforGoodDonation.htm.


To make a larger donation, please contact Tyler Huebner at RENEW Wisconsin: tyler.huebner@renewwisconsin.org or 608-255- 4044 extension 1.