In November 2018 voters approved a $57 million referendum to build a new school and make improvements in the Monona Grove School District.  As Monona Grove designs and plans a new 615-student elementary school, local residents are working to ensure the building includes renewable energy and sustainable design. You can follow the elementary school construction design process here. While there has been discussion of a 100% renewable energy resolution, this has not been formerly introduced to the Monona Grove School Board yet.
In June I had the pleasure of attending the Monona Grove School Board meeting and hearing from a number of clean energy supporters. Science teacher Tyler Keuhl made particularly thoughtful comments which I asked him to share with us. The following are excerpts from his remarks.
---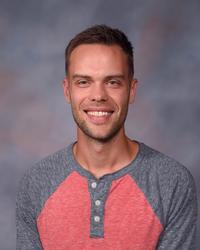 Hello Everyone!
My name is Tyler Kuehl and I am a science teacher at the high school. Thank you for the opportunity to speak tonight.  Tonight I'd like to speak from a Monona Grove teacher perspective encouraging the district to adopt a 100% renewable energy resolution.
I've taught environmental science at Monona Grove High School for the past 7 years. One thing those of us who operate in educational circles have come to know quite well, is that learning is a two way street. When we get into education we hope that we can have a lifelong impact on our students, and we soon realize that our students teach us a great deal, as well.  While I hope my former students have learned things about science and themselves, I know that I've learned a great deal from them. They care about a sustainable future and have taught me how important that is to them.
One of the themes in my curriculum comes from a quote that drives a lot of different things in my life. Edmund Burke said, "No man made a greater mistake than he who did nothing because he could only do a little."  I tell students that their own individual actions are vital even while they may seem small. In essence, I want my students to dream big, but not ignore the seemingly small daily opportunities they have to make a difference. In all honesty though, I don't think adopting this resolution should even be seen as "dreaming big." This is an action that has been taken by large cities and entire countries.  It's time for us to play our small part.
I get very similar feedback from every group of students at the end of each year; that environmental science should be a required course. I agree in a sense. The significance of these problems necessitates the education of all who walk through the doors of Monona Grove School District buildings. However, I don't think you accomplish that by making environmental science a required course. I think you accomplish that by becoming a sustainable district.
Students should be interacting with concepts that encourage a sustainable future throughout their educational career. We need to teach students the history of how we got to where we are, the energy solutions, economic models and strategies, the psychology of changing behavior, and that there are social justice and career opportunities for every student in a society that must increasingly embrace sustainability. I think ultimately this is a curricular outcome of a district who takes steps to be sustainable itself.
Now the really cool thing about our district is that this is already happening organically. Students are learning some of these things and are taking action as individuals. It's time for us to once again learn from them and follow their lead.
As a part of a project that I do in my class where I give the kids space and time to try and make an impact, they've done some great things for our school and community. They've raised funds to build two fresh water wells for schools in Uganda and reusable water bottle refilling stations at the high school. They've saved countless rolls of paper towels by doing the legwork to get electric hand dryers installed in first level bathrooms, which also saved the school thousands of dollars. They've created educational programing for elementary students to teach them about freshwater usage and plastic pollution. They've been leading the way on these things. As the adults in a district that's mission is to, "enhance achievement for all students by cultivating a desire for learning and instilling a social responsibility" we must not squander this opportunity. It is beyond the time for our own social responsibility to kick in.
The old adage from Theodore Roosevelt, which rings true in so many ways inside education, echoes here as well. Students won't care how much we know, until we show them how much we care. They know we know that climate change is a serious issue. But we as the adults in this district need to show them we care by adopting a 100% renewable energy resolution.
Thank you.
---
Thanks to Tyler for sharing his comments with the RENEW community!  We will stay tuned as Monona Grove explores its renewable energy options.