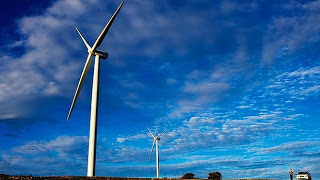 In its annual review of renewable energy compliance efforts by Wisconsin electric providers, the Public Service Commission has determined that Wisconsin has exceeded the 10% renewable portfolio standard (RPS) once again in 2014, a year before the 2015 deadline.
This standard led to an estimated $2.3 billion dollars of investment in clean power, creating jobs and strengthening our economy.
Meeting this standard is a success for Wisconsin and should be celebrated. However, we need to explore new and expanded policies that can help us compete with our neighboring states on renewable energy.
Electric providers were required to increase the amount of electricity from renewables per the RPS. In aggregate, a statewide goal of 10% by 2015 was established. As seen in the list below, most of the major electric providers are well-positioned to meet their 2015 requirements, with only two falling a bit short.
Wisconsin Electric Provider Renewable Energy Compliance
Report – 2014

Electric Provider

2014 RE Supply as a percentage of 2015 requirement

WPPI
Energy

159%

Dairyland
Power Cooperative

152%

Xcel
– NSPW

152%

Madison
Gas & Electric

137%

Alliant
– WPL

124%

We
Energies

96%
Wisconsin
Public Service

93%
According to the report, "Collectively, electric providers
have built enough renewable facilities and procured enough power
purchase agreements and bankable renewable energy credits to easily remain in compliance
through 2020 and likely beyond."
As indicated in the table below, a little over half (52%)
of the renewable electricity supplying WI utilities is generated in other
states. Wind accounts for 63%, followed by hydro at 21.2% and biomass (wood, biogas, landfill gas, and other) at just shy of 16%.
Renewable energy resource and areas of origin

Percentage of statewide utility

RE supply
Wind
(out-of-state)

45%

Wind
(in-state)

18%

Hydro
(in-state)

17%

Biomass
(in-state)

13%

Hydro
(out-of-state)

5%
Biomass
(out-of-state)

2%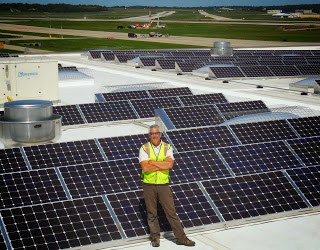 Tom Content of the Milwaukee Journal Sentinel wrote an article
last week on how other states are pursuing even greater Renewable
Energy Standards, and that Wisconsin is lagging behind.

We will continue to advocate for increased clean energy development in Wisconsin so that more investment will be brought to Wisconsin companies and Wisconsin workers, making the Badger State a better place to live now, and in the future.
Below are some graphics from the full report.