Bear Creek Project Ushers in Gigawatt of Solar Capacity
Alliant Energy's ambitious solar portfolio debuted on August 22 with a ribbon-cutting ceremony at its 50-megawatt (MW) Bear Creek project near Lone Rock in Richland County. Electricity produced from Bear Creek should equate to the annual consumption of approximately 13,000 residences. 
Bear Creek will be followed by 11 more Alliant-owned solar projects totaling more than a gigawatt (1,000 MW), which are expected to go online over the next 18 months. Indeed, Alliant's Wisconsin affiliate is on a trajectory to source 20% of its electricity from solar power by 2025. All 12 projects were approved by the Public Service Commission (PSC). (See table below for a complete list of Alliant's solar projects.)
"This project is an incredible milestone for our customers," said David de Leon, Alliant Energy's Wisconsin President. "Guided by our purpose-driven strategy to serve customers and build stronger communities, this solar farm diversifies our energy portfolio, boosts American energy independence, and increases access to affordable electricity."
The Bear Creek project drew praise from several project partners, including the Town of Buena Vista. "This project represents a significant, long-term investment in our community," said Van Nelson, the town of Buena Vista clerk. "The township appreciated how well they were kept informed of progress throughout the project." 
With the completion of Bear Creek, Buena Vista and Richland County expect to reap a combined $200,000 annually from the state's shared revenue program over 30 years. The project site covers 456 acres.
Construction of the Bear Creek solar farm began in July 2021. Burns & McDonnell was the lead contractor for the project and engaged operating engineers, carpenters, laborers, and electricians from several local union halls – increasing the positive economic impact and community benefit. 
"When businesses partner with the skilled forces of Wisconsin's unionized building trades, they know they're going to get a safe, quality product that delivers superior value for everyone," said Emily Pritzkow, Executive Director of the Wisconsin Building Trades Council. "By prioritizing using local unionized labor on renewable energy projects, Alliant Energy is supporting a strong workforce, keeping project dollars in the community and boosting our state economy."
At the ribbon-cutting, Alliant officials drew attention to the safety record achieved during construction. According to Cameron Garner, construction project manager at Burns & McDonnell, not a single accident resulting in a loss of labor hours was recorded during the project's construction. This is a remarkable achievement considering that 120,000 hours of labor were logged in completing the solar farm. 
Alliant has scheduled its next ribbon-cutting ceremony in late September at its 150 MW Wood County solar farm near Nekoosa.  A third ceremony will likely follow in November at the utility's North Rock project north of Janesville. 
Over the last three years, the PSC has approved 1,850 MW of utility-owned solar generating capacity in Wisconsin. Of that total, nearly 60% of that capacity will serve Alliant Energy's Wisconsin customers. PSC Commissioner Tyler Huebner joined Alliant officials and other project partners in the ribbon-cutting.  
Approved Alliant Energy solar projects

Docket Nos. 6680-CE-182 and 6680-CE-183

Project name
Location

(county)

Capacity

(in MW)

Start date

Albany

Green

50

2023

Bear Creek 

Richland

50

8/2022

Beaver Dam

Dodge

50

2023

Cassville

Grant

50

2023

Crawfish River

Jefferson

75

12/2022

Grant County

Grant

200

2024

North Rock

Rock

50

11/2022

Onion River

Sheboygan

150

2023

Paddock

Rock

65

2023

Springfield 

Dodge

100

2023

Wautoma

Waushara

99

2023

Wood County

Wood

150

9/2022

Total
1,089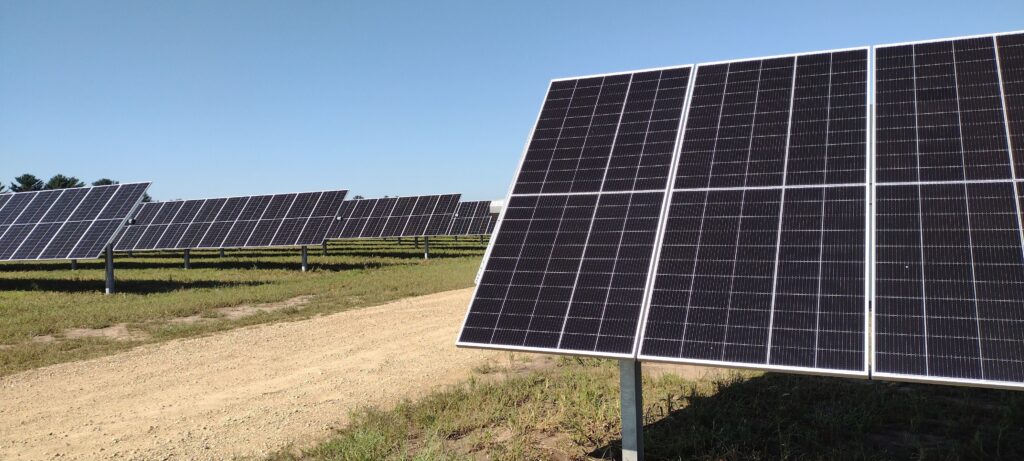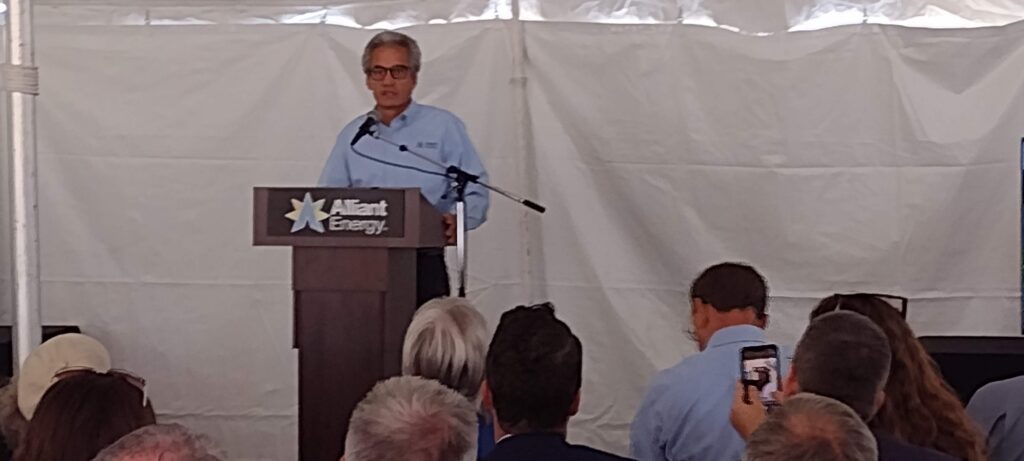 David de Leon, President, Alliant Energy's Wisconsin affiliate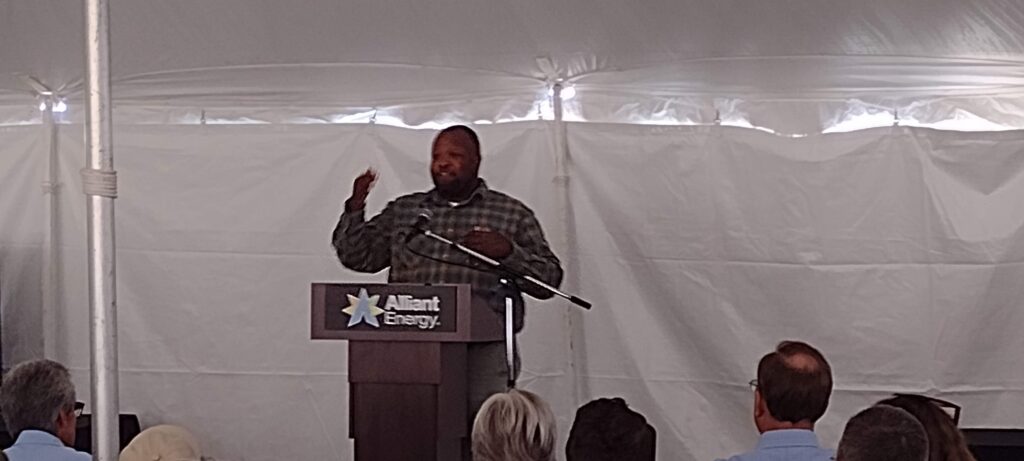 Cameron Garmer, Construction Project Manager, Burns and McDonnell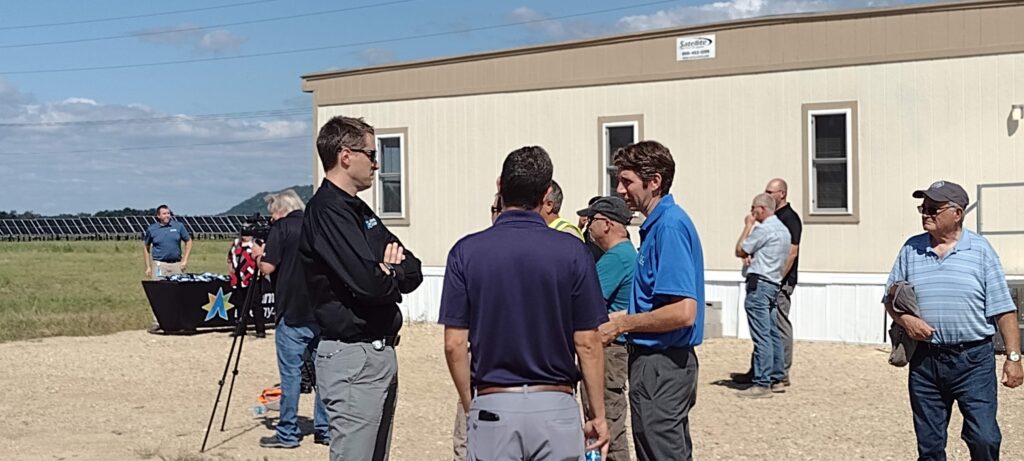 Left: Michael Greiveldinger, Senior Manager, Regulatory, Alliant Energy; Right: Tyler Huebner, Commissioner, Public Service Commission of Wisconsin.