Last Thursday (April 22), RENEW Wisconsin partnered with the Dane County Office of Energy and Climate Change and Slipstream on the 2nd Annual Earth Day Electric Vehicle (EV) Parade. 
Several dozen EV owners and car dealers gathered in Madison with an assortment of all-electric vehicles, hybrids, and electric motorcycles, including the new Ford Mustang Mach-E, BMW Roadster, and the Harley LiveWire Motorcycle, amongst other makes and models.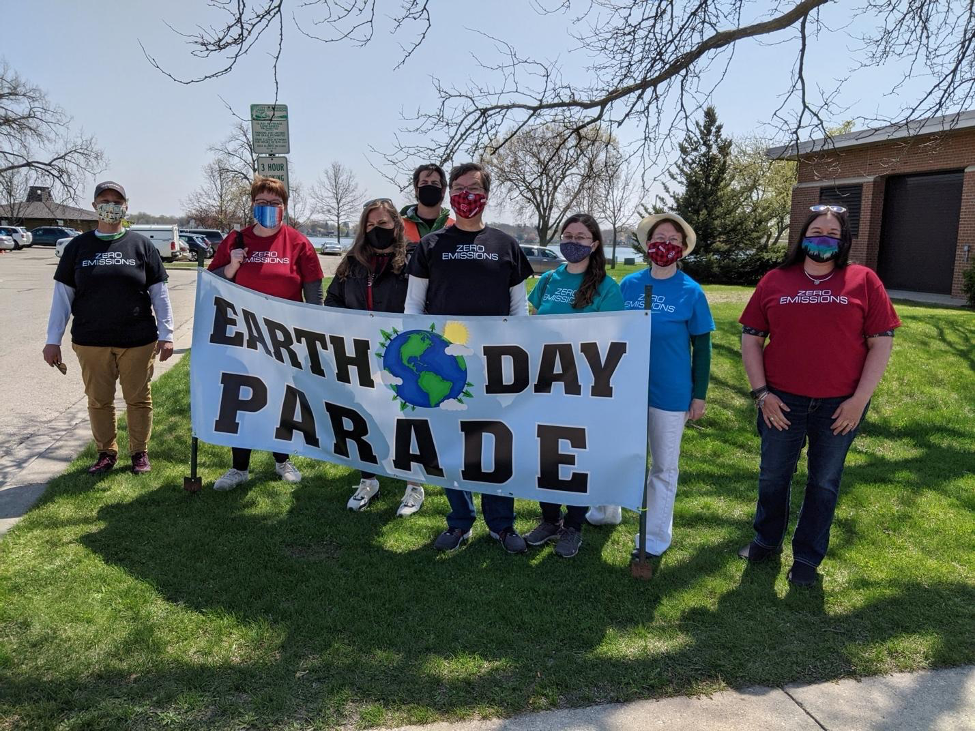 Parade participants started at Brittingham Park in Madison, drove through the city and Capitol Square, and then returned to Brittingham Park. You can watch the parade on Channel 3000.com.
The parade was inspired by EV drivers who see the transition to electric vehicles as another tool in the fight against climate change. Other EV owners mentioned that EVs are fun to drive and even stand up to the challenges of Wisconsin's cold winters!
For more information about the parade or upcoming electric vehicle events, please contact Jeremy Orr at (608) 210-1428 or jeremy@renewwisconsin.org.