RENEW Wisconsin's advocacy has once again made the difference for a renewable energy victory.
The Public Service Commission of Wisconsin, the state agency that regulates electric utilities, and We Energies have decided not to appeal our October 2015 Circuit Court victory. RENEW Wisconsin partnered with The Alliance for Solar Choice, a national solar energy advocacy association, on this lawsuit. David Bender of Bender Westerberg LLC represented both groups in this matter.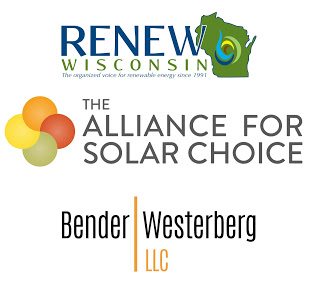 The October 2015 Circuit Court decision struck down a new charge that most customers who generate their own power, whether through solar panels, small wind, biogas, hydropower, or other sources, would have faced starting in 2016.
The PSC or We Energies could have appealed that Circuit Court ruling, but they have chosen not to. That means We Energies' new net metering service approved in 2014 will take effect, but without the PSC-approved "capacity demand charge" that would have reduced savings from newly installed residential solar systems by 30%.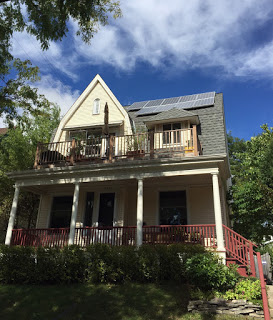 Halvorsen Home Solar Installation in Milwaukee, WI
In addition, the new net metering service sets a much higher cap for project sizes that can participate in the net metering program. The cap is now set at 300 kilowatts (kW) of AC power.
The previous cap was 20 kW, which RENEW had challenged in court following We Energies' 2012 rate case. The 300 kW ceiling for net metered systems was proposed in 2014 by We Energies in response to our previous Circuit Court victory.
All told, our two court victories have added up to the following net metering service terms:
– Project size up to 300 kW AC, the highest cap allowed by any utility in Wisconsin
– Monthly "netting" of consumption vs. production (RENEW advocated for annual netting but did not win this point from the PSC in 2014)
– No extra charge imposed on customer-generators
We Energies typically files a new rate case every two years. If that trend continues, its next rate filing would come in Summer 2016. You can count on us to prepare for that filing along with others proposing changes to rates and distributed generation services.
Stay tuned!!